Decorations for my table...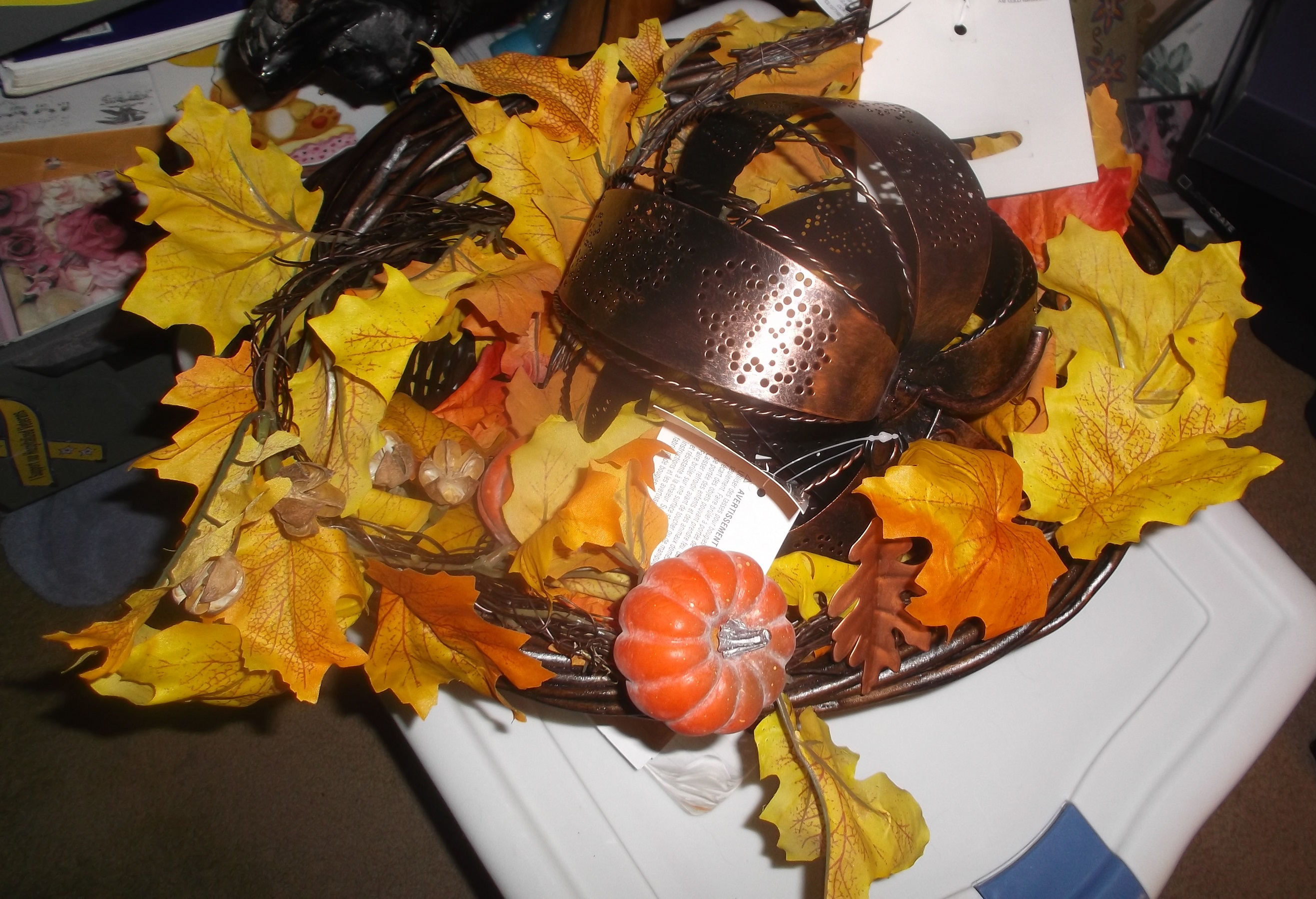 Petaluma, California
October 12, 2016 9:42pm CST
When we were out running errands, Mom, Frankie and I went to Michael's crafts. I managed to pick up a couple of things for decorations for my table at the craft show on Saturday. I had seen something on Michael's on line site that I liked, but when we went to the store, couldn't find it (on the site it said "In Store Only" So, after some other looking around, I wound up getting this brassy pumpkin thing instead. I got a garland too and a basket I may put some of my things in. I've gotten most of the things done on my list, now.

3 responses


• Petaluma, California
14 Oct 16

• United States
14 Oct 16
@xstitcher
are you selling cross stitch or a variety of crafts?

• Petaluma, California
14 Oct 16
I only do cross stitch,
@HazySue
-- afraid I'm not that talented.

However as far as my cross stitch stuff goes I have bookmarks, designs in hoops, and small designs in little frames.



• Garden Grove, California
13 Oct 16
loved your photo really nice like it a lot

• Petaluma, California
13 Oct 16
Thank you,
@Hatley
.

I will be sure and take a picture of my table when I get it all decked out on Saturday.


• Garden Grove, California
13 Oct 16
@xstitcher
I will look forward to seeing it good night