Bakeshop close to Public Market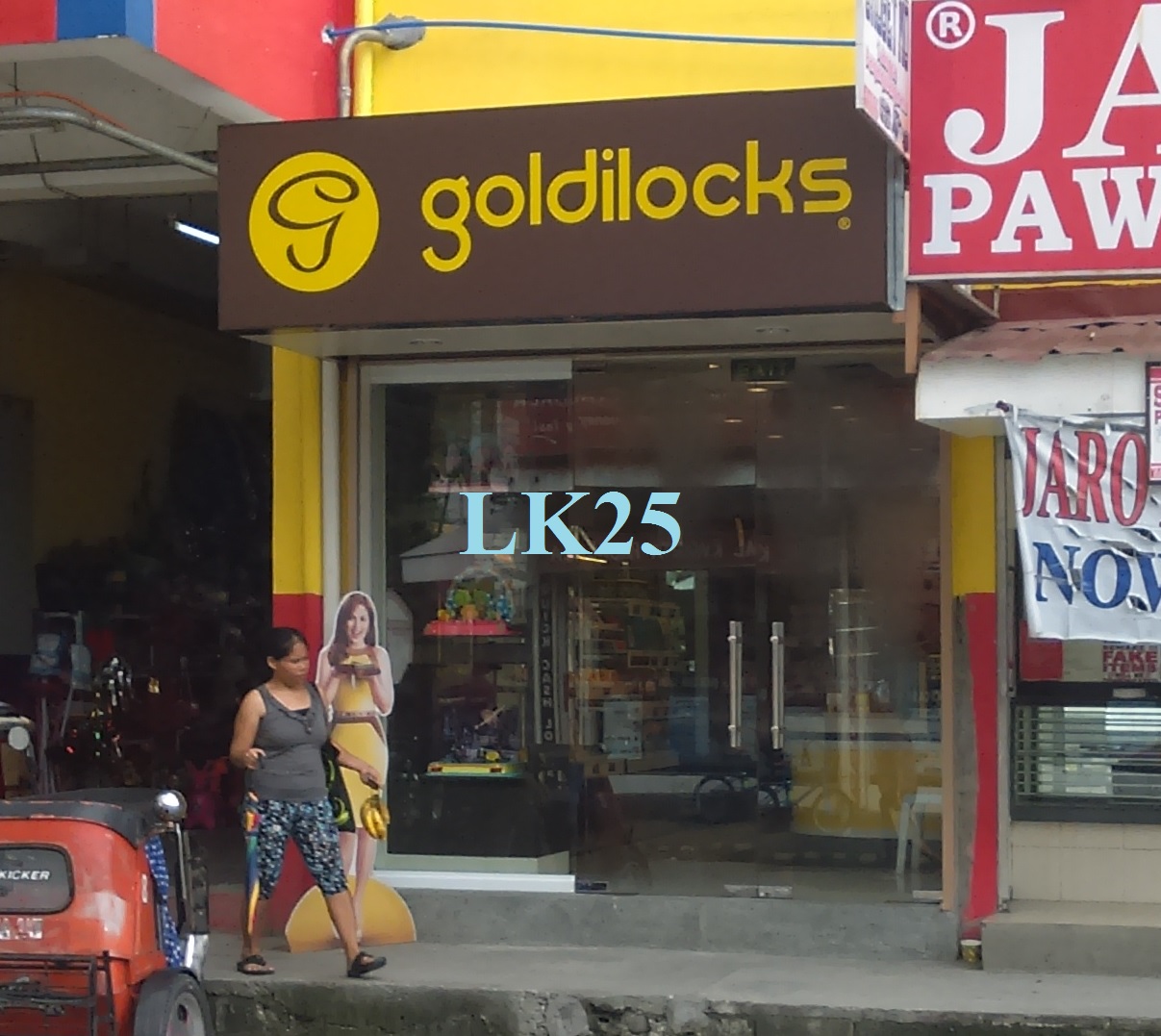 Philippines
October 12, 2016 11:49pm CST
I'm not sure if I have shared a discussion before but another Goldilocks bakeshop that opened a few months ago. I told their staff about it and they're aware of it's existence, though I thought they're not gonna last because they are so hidden, wrong! Turns out the space their in was temporary because the bigger space were being constructed. It finally opened yesterday and this morning I took a picture of it, don't mind the lady who passed by

. Of course it's a joy that a bigger franchise was there so you have more cakes to choose. I might go inside one of these days and check it their stuff. But here's the bad news, it totally rivals my tenant who already had the same franchise three years ago. Their space is half compared to them. I am worried though.
9 responses

• United States
13 Oct 16
What is that thing on the street by the woman?

• United States
13 Oct 16
@magallon
Oh what a shock that is to me. Does it have three wheels on it? could you take a picture of one and make a post... That looks so strange to me. I wonder if it's like what I know of here. Thanks either way.

• Philippines
13 Oct 16
@sharon6345
It is a local transportation. The counterpart of taxis. The style varies one province to another in the Philippines.



• Philippines
13 Oct 16
Hello
@ms1864
I hope so, two of them would divide the number of customers, it would be lesser people that's going to visit them.


• Philippines
13 Oct 16
We also have the same pawnshop right next to theirs, same owner. They seemed to have so many branches
@sishy7

• India
13 Oct 16
You have keen eyesight to make out that it was a pawn shop.



• Philippines
13 Oct 16
Well, my sister in law prefers other bakery products as well
@Dextoi
and it's the only close bakeshop here.

• Philippines
13 Oct 16
so the franchise owner of this branch and the pawnshop next to it and the bakeshop and pawnshop in your area is owned by the same person?

• Philippines
13 Oct 16
The pawnshop here and the one in the picture has only one owner, while the bake shop were from two different owners. This one is just new
@hereandthere
.


• Philippines
13 Oct 16


• Philippines
13 Oct 16
Yeah, I hope mine doesn't close down because of this new shop
@Shavkat

• Hyderabad, India
13 Oct 16
How many varieties are there? I think they are all meant for Christmas. Everybody is opening new shops and making a good franchise of their products...Really I am becoming mad to see all these cakes in various shops. Various varieties ...but very costly stuff. Some are made of only dry fruits and some are of routine chocolate with lot of dry fruit mix over them as topping

• Philippines
13 Oct 16
I don't know, there's just too many but from a close distance to that shop, they don't serve much cakes
@shivamani10

• Australia
15 Oct 16
That brand Goldilocks is big so it will make it no matter where ..