Wino Skeleton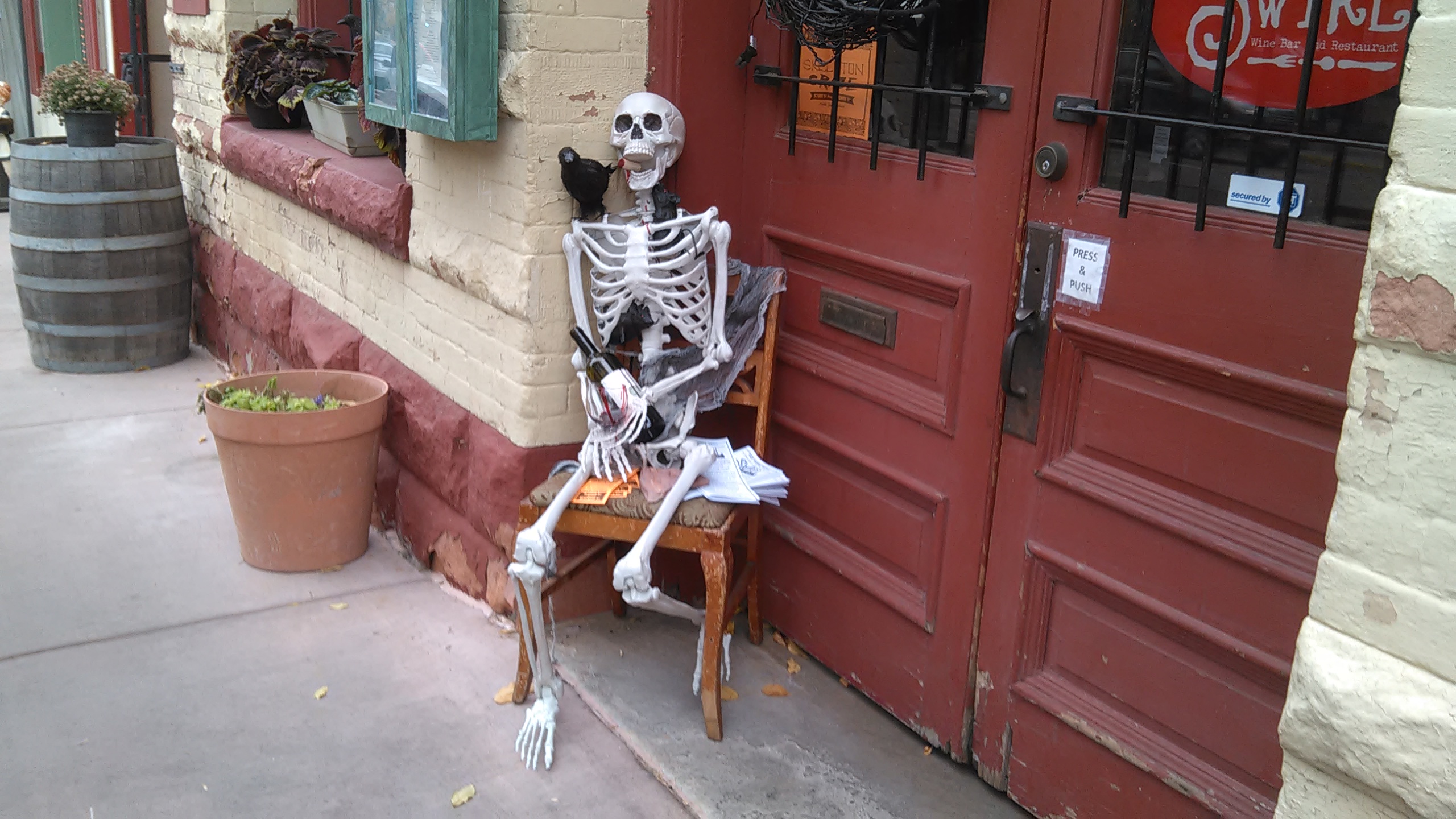 Colorado Springs, Colorado
October 13, 2016 12:14am CST
Our town has been inundated with skeletons. Many of the local merchants are participating in the Skeletun Craze, a skeleton contest voted on by the public. I've been trying to take photo's of them as I walk around Downtown Manitou. This fellow has been hanging out in front of the wine bar up the street. He is holding both the wine bottle and his wine glass, which appears, close up, to have a little wine left in the bottom of the glass, and he still has the cork in his teeth. (Why waste time with the glass, man? Just drink it straight from the bottle.) Personally, with about as low body fat as possible, he can't have much tolerance. That one bottle should have given him a grande buzz. He should have a bottle of MD 20/20. It's what all the wino skeletons are drinking this year.
5 responses

• United States
13 Oct 16
Haha this one is cute (especially the cork
@
his teeth) So cool all the stores are participating! Did you get to take a lot of photos as you were in Downtown?

• Colorado Springs, Colorado
13 Oct 16
I've kind of been taking one or two a day.

• Banks, Oregon
13 Oct 16
Haha that's another pretty cool one and, he should have some mad dog 20/20.

• Los Angeles, California
13 Oct 16
Lucky dude. He can drink all day and night and never have that bloated feeling.

• Colorado Springs, Colorado
13 Oct 16
Probably doesn't have to pee much, either.

• Los Angeles, California
13 Oct 16

• Canada
13 Oct 16
That is very cool. What a great contest to have and so much fun to participate in for the merchants and for the public to view. Great picture! I love it!