Police will catch one!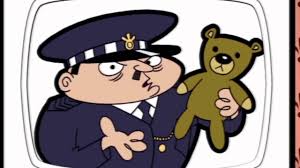 Singapore, Singapore
October 14, 2016 4:09am CST
I think our police officers here are super busy.. They have lots of things to take care of... not only crimes but civilians complaints etc. and after I read @TheHorse post, I was inspired and got curious why there aren't many of them here seen on the streets...because before I searched, I only know it is illegal here. Well, lots of things are considered illegal here. but what is the severity of begging? People caught for begging will face imprisonment of up to 2 years or a fine of up to SGD 3000 (about USD2200) Anyway, the culture here for "beggars" is that most of them sell tissue. And of course they need to apply for a proper license in order to do that. There are lots of things here that you need to have proper license before you can do; imagine, that includes "begging" Interesting fact I found on government website: "The number of people found begging in Singapore fluctuates from year to year. From 2006 to 2009, the average number of beggars picked up is about 85 per year. As of May this year, 60 beggars have been picked up, close to half of them are foreign beggars. Due to increased public education efforts, MCYS has received more calls on the ComCare Call line alerting us of beggars in the streets. We have also stepped up our surveillance patrols. These have resulted in the increase in the number of beggars picked up. Begging is an offence in Singapore under the Destitute Persons Act. Singaporeans in financial distress do not have to beg. They can approach the Community Development Councils, Family Service Centres or grassroots organisations for help. In addition, there are many voluntary welfare organisations, religious and civic organisations that provide assistance to the needy. If individuals are unsure where to seek help, they can call the ComCare Call line at 1800-222-0000 to be linked up with these agencies. Merely giving money to beggars will not solve their more fundamental long-term problems. It may make matters worse by deepening the sense of dependency and loss of dignity. In addition, it will encourage more foreign beggars to come into Singapore to beg. Members of the public who come across beggars should inform MCYS promptly so that appropriate action can be taken. The public can also help the needy by channelling donations to registered charities and Family Service Centres where there are trained social workers who provide effective assistance to people who are truly needy. MCYS will also continue with our regular surveillance patrols." Source: Are the police as busy as ours here? Do they need to catch beggars too? Image Credit: Google Images

Javascript is disabled on your browser. Please use your browser to resize the text size. " onkeypress="return fbs_click()" onclick="return fbs_click()" target="_blank" title="Click to share on Facebook"> FAQsContact UsFeedbackSitemap Home > MSF News > Incr
4 responses


• Singapore, Singapore
14 Oct 16
i don't know how it works or why people have to beg if they are not handicapped.. i admire those who are so old yet still picking cans to sell and when we pass money to them for a meal, they reject.

•
14 Oct 16
@XinfulThotz
with rise in cost of living many people are coming on road.

• Singapore, Singapore
14 Oct 16
@skysnap
they will get caught here.

well, the beggars here don't "park" at a particular place i guess. they are mobile.


• Singapore, Singapore
15 Oct 16
Yes. That's why I double checked and triple recalled in my mind. At first i thoughts perhaps in the background but i don't notice. But in fact really very few. But really, police will catch one.



• Singapore, Singapore
14 Oct 16
thanks for sharing.

there are lots of laws/ rules/ regulations/ guidelines here where I live..

• United States
14 Oct 16
Just think...if they get caught and put in prison, they won't have to beg for food, clothing, or shelter...