The carpet!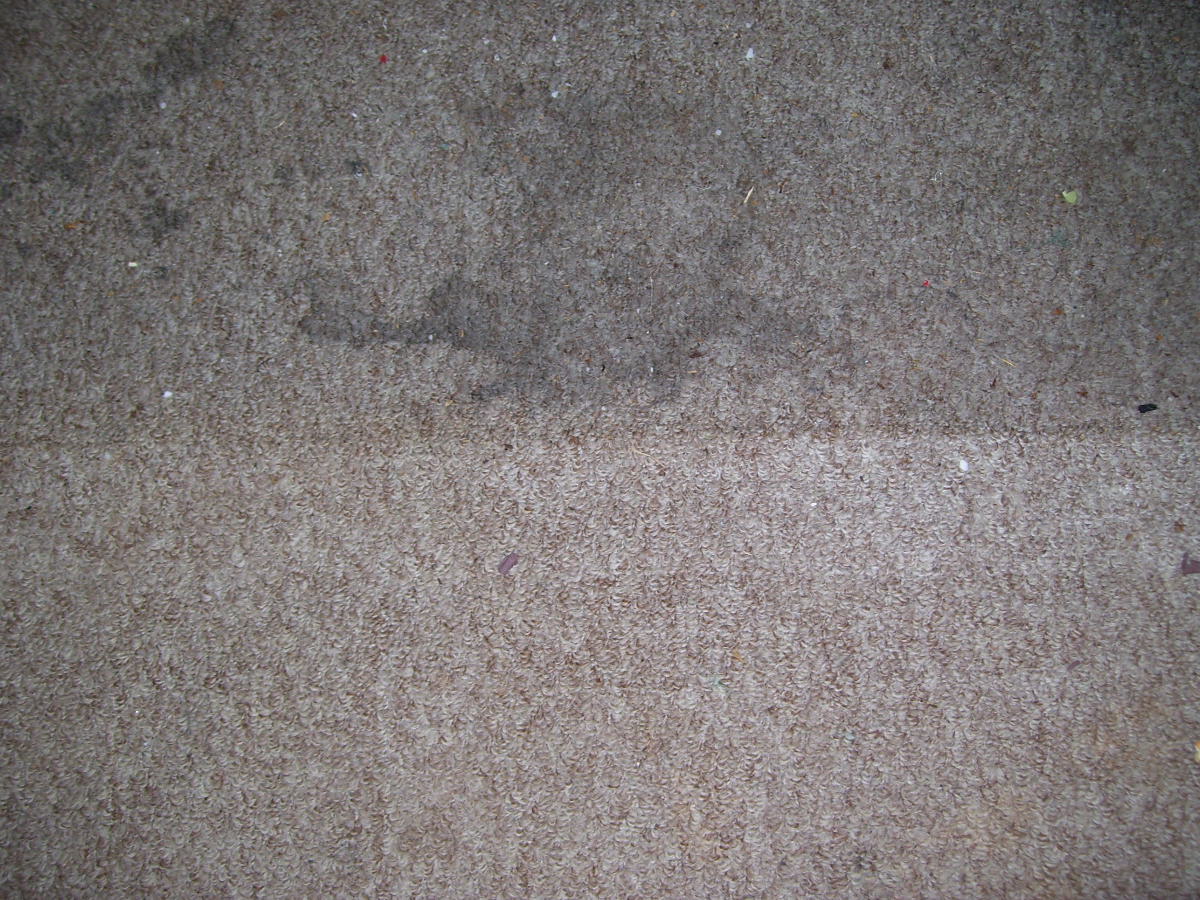 Anniston, Alabama
9 responses

• Jacksonville, Florida
18 Oct 16
Oh wow that is pretty dirty! I wonder if he ever cleaned the carpet.

• Anniston, Alabama
18 Oct 16
that is just 5 months, i dont think he vacuumed!

• United States
18 Oct 16
Let's's hope a vaccum will get that out. adnd shamppoo machine. I love how landlord here will not put down carpet It also keep s the home cleaner mopping the floors.

• United States
18 Oct 16

• Canada
18 Oct 16
The carpet our landlord put down two years ago will need to be replaced when we move out. If I owned the house, I would have called the installer the day we moved in....it was t installed properly (or it's flawed carpet). The seam in the living room has had 'threads' popping up since the first day...I trim them so they don't catch, keeping it less noticeable. The doorway between the carpeted area and the non carpeted area has frayed out from under the metal separator. (Almost since the first day) Stains have appeared in areas that no one walks, or could possibly spill things. That said, when I carpeted the apartment s I owned.....my first tenant was the for a year. The carpeting looked virtually brand new when they moved. The next tenant???? Catches, stains....we shampooed twice and they were only there for six months.

• Anniston, Alabama
18 Oct 16
I have this same carpet in another of my houses and its been there for several years, the difference is she cleans her house and cares. I once rented an apartment and the carpet was bad, so many fibers came up when I vacuumed it would stop up the vacuum cleaner every time.

• United States
18 Oct 16
Boss and I re-carpeted one of his rentals...and then had to do it again 6 months later when a renter moved out...no amount of shampooing would get the dog piss smell out of it


• Anniston, Alabama
18 Oct 16
OHHH! I had cat piss woman! SAME deal, to the dump and I hope it burned, but on the bright side I sued and won


• Hyderabad, India
18 Oct 16
why was it not maintained?. We purchase things spending a good amount. But we show little interest in the maintenance. Such articles should be maintained frequently. This is the meaning of maintenance. This is the duty of every member in a house. So once in a month apply some baking soda and hot water over such markings.Rub lightly a lemon peel over it. After 5 minutes clean with some lukewarm water. Finally, clean it with a vacuum cleaner.

• Anniston, Alabama
18 Oct 16
This is a rental house and I did inspect but this was done in the last 10 weeks, when he was under eviction, OR it just build up over the entire 5 months he lived there.

• Tucson, Arizona
18 Oct 16
@andriaperry
I admire you, I don't think I could be a landlord///////

• United States
18 Oct 16
Light colored carpets do attract more dirt than other colors.