The Irony Of It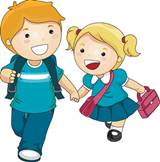 Beckley, West Virginia
October 18, 2016 11:11am CST
I remember when I was a child some sayings my mom and grandma used all the time. I would think to myself I will never tell my kids that. Well, low and behold my child got herself in trouble at school yesterday. She was fussing because of the punishment she got at school, and I found myself saying "If you can't do the time, don't do the crime". After saying it I thought "Oh lord, here I go saying what I always told myself I never would". My mom and grandma used to always tell me this exact same thing when I was a child and got myself into trouble, then got upset about my punishments. It's kind of funny really how as children the things that aggrievate us the most about adults we end up doing or saying the exact same things when we become adults.
9 responses


• Beckley, West Virginia
18 Oct 16
@ms1864
That's true. Funny thing was my mom was sitting beside me and after I said it I told her "I find myself sounding more like you everyday!"


• Beckley, West Virginia
19 Oct 16
@MALUSE
Yes, it is a shock. I often wondered the same about men and their fathers. I guess I'll have to ask my hubby one day!

• Jacksonville, Florida
18 Oct 16
Lol I have had plenty of these moments with my kids. I never really said I would never say this or that but some sayings of my mom did irritate me. And I do say them to my kids now. Lol. One being Do as I say, not as I do. Or two wrongs don't make a right.

• Beckley, West Virginia
19 Oct 16
@LovingMyBabies
Mom use to say those to me also. I have also said them to my daughter.

• Canada
18 Oct 16
I use to do it all the time when my children were growing up. We just seem to pass on those sayings from generation to generation and your kids will tell their kids the same thing! lol

• Beckley, West Virginia
19 Oct 16
@Happy2BeMe
Yes, seems the sayings just goes right on down the line.


• Beckley, West Virginia
1 Nov 16
@marlina
Yes, I have heard just about everyone say they have used sayings that their elders used when raising their own kids.

•
18 Oct 16
I find myself doing the same thing. Things my grandmother and great grandmother used to say I now say to my kids and Im sure where ever they are they are grinning from ear to ear,lol

• Beckley, West Virginia
19 Oct 16
@AutumnSnow
Yes, I think most of us do it. My grandpa heard me yesterday and started laughing. He said "you use to hate that when grandma said that when you were little and here you are saying it now!" lol

• United States
14 Apr 17
lol

I have found myself imitating my mom too.


• Beckley, West Virginia
15 Apr 17
@Tampa_girl7
Seems the older my little girl, gets the more I sound like my mom. Lol

• Virginia Beach, Virginia
15 Apr 17
Things have a way of balancing out. I realized my worst fear when I discovered I had turned into my dad. The funny part is that my 45 year old son is turning into ME. LOL He too does what he always said he wouldn't.

• Beckley, West Virginia
15 Apr 17
@UncleJoe
Lol I think eventually we all turn into our parents, some just sooner than others, even though we swear we won't!


• Beckley, West Virginia
19 Oct 16
@responsiveme
I think we all catch ourselves at one point or another using sayings our parents used.