Have you ever seen (or felt) a ghost?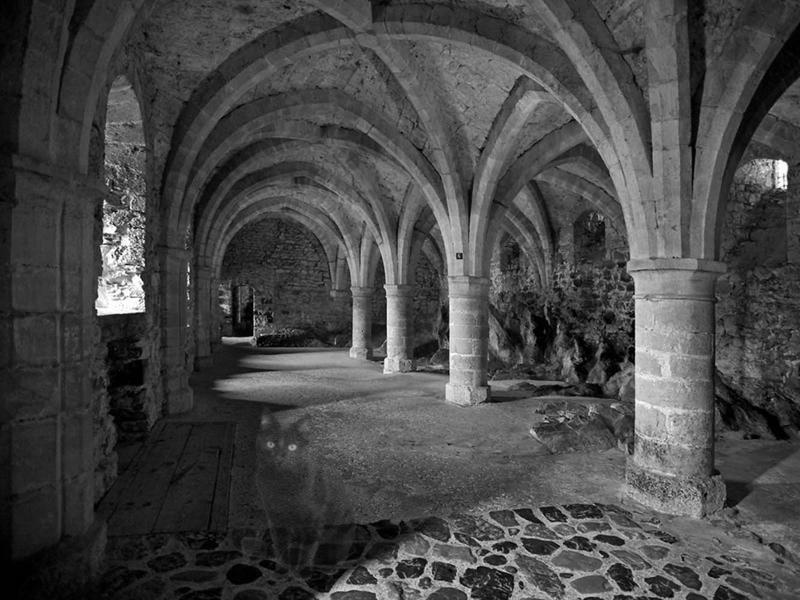 United States
October 18, 2016 5:22pm CST
There was a time when I was curious about ghosts and wanted to meet one. Then I moved into a 110 year old house and met a few. The easiest one to describe was the old woman. We called her The Lady Of The House. Her presence could be felt in the back bedroom, and in the kitchen. When she was around, we smelled lavender perfume. She'd also do things like turning on a heater we never turned on, rattling pans in the kitchen, turning off lights if a person fell asleep with the lights on. That in particular was interesting because the person in that room would sleep with the lights on out of preference, at that time she had problems with the dark. So this old lady would try to help her out, assuming she'd forgotten, I'd think. She took care of the house so we spoke to her kindly. The mean little ghost kids upstairs, on the other hand, scared the cats and made the attic a thing of dread. My favorite cat, Orion, is seven years gone, and buried across town, but I still feel him walking on the bed. Yesterday my partner said she felt a cold kitty nose on her leg, when our one live cat was fast asleep across the apartment. He'll also do the tail-brush thing from time to time, and play with our live cat. A good friend at work told me a beautiful story about when she was working security at a hospital - a 98 year old woman had died, and though only my friend could see it, her room was filled with a warm, golden light and a feeling peace. My friend, a big tough ex-Marine, got tears in her eyes when she told me the tale. So that's what I think about ghosts. I've finally gotten to meet a few, and they aren't so bad, particularly if you make friends with them.
4 responses

• Centralia, Missouri
19 Oct 16
they are like people, some good, some bad, and many shades in between. I have met a few. I had a cat who lingered until we got 2 new kittens, I think she didnt want to leave us alone. I think there is one here, but Im not sure yet.

• United States
19 Oct 16
That's what my dad taught me when I was little. "Ghosts are like people,' he said. "Good, bad, average, just like people. So you don't necessarily need to be scared of them."

• Centralia, Missouri
20 Oct 16
@Rohvannyn
now there are some things that act like ghosts, but arent. those one can be afraid of, but they feed on fear, so one needs to be afraid, but wise.

• United States
20 Oct 16
@Jessicalynnt
Yeah, that makes sense. It all boils down to being aware and not being ruled by fear - hey, wait! That's a good life skill anyway. :)

• Moses Lake, Washington
18 Oct 16
You are deeply kind. Past or present spirits go to where they feel safe.

• United States
18 Oct 16
Hm... that's an interesting way to look at it.

• United States
19 Oct 16
oh yea.my house is haunted.people and animals,and at least one "otherwise noted". they don't bother anyone tho.our house is 156,and you kind of have to expect things at that age.

• United States
18 Oct 16
Oh yes they are always in my domain