Unusual backyard surprises. When is a shed not a shed??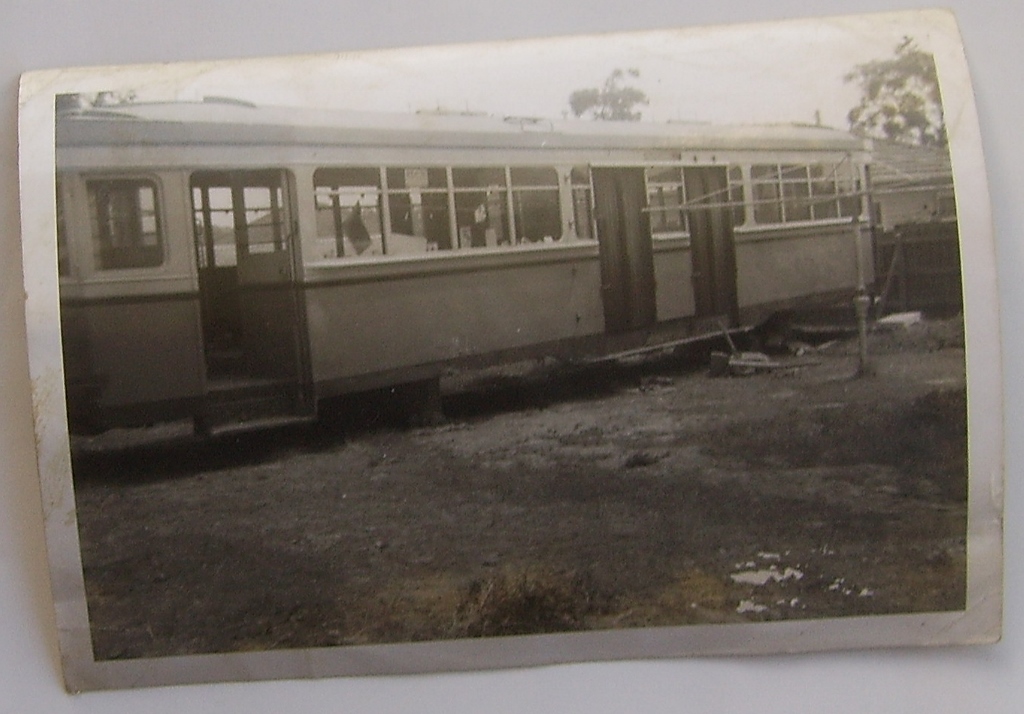 Australia
October 18, 2016 7:02pm CST
Way back in 1960, when I was just a toddler, my Dad's single bachelor brother, who didn't have a house of his own, asked my Dad, who was struggling to keep up the payments on his house, if he would like a garden shed, for his backyard. My Dad jumped at this offer, as most of his tools, lawnmower, and shovels, etc were being kept in the outdoor toilet, at that time. He had no shed. Admittedly in those days, the old hand-mower was not that big, compared to the modern motor mowers of today, but just the same, the old fibre cement toilet was still a little bit hard to get into, and to be used for what it was really meant to be used for, cluttered up by all of this outdoor stuff, jammed in there to keep them protected from the rain, wind, and other natural, or even unnatural, elements. When they were just being left in the backyard, they would often find their way into a neighbour's property, who being also strapped for cash, had "borrowed" them for a while. With the stench coming from those old outside toilets though, the neighbours never did look in there to see where the tools had gone, after Dad, having made an extra effort to get them all back, had then decided to hibernate them all in there. Anyways, to cut a long story short, this is what my Uncle, a tram enthusiast provided to my Dad as his shed. (see accompanying picture). My Dad was a bit annoyed to start with, but as you know, men love their sheds, and this one was a monster one, only in disguise. Every Saturday, Sunday, and weeknight then afterwards, Dad would be pottering around in his new "shed". My Uncle, very handy with his carpentering, had made him some benches, cabinets, and even a desk in one end of the tram. He had even tapped into the electricity in the house, and lighted the tram up too. He thought of those pesky neighbours too. He put deadbolt locks on all of the outside doors of the tram, and even on the canvas sliding doors in the middle section, he put some type of a lock. Only the middle section of the tram still had its original wood slat seats in there. The bench horse hair filled more comfortable seats in the end sections had been removed. My Uncle, knowing that Sydney had decided to rid itself of its tram system, had gone up there and had made an offer for one. All of the others were burnt. (Talk about short sighted, and idiotic, but Governments don't change, they just do these idiotic things in new ways, even today). He paid the princely sum of 50 pounds for it. We we still using pounds and pennies still in those days here in Australia. The more costly part of the exercise was his having to hire a huge low-loader truck to carry it down to Melbourne. That cost him a lot more, that cost him 1000 pounds. Unfortunately, many years later, when my old Uncle died, the maintenance factor on this "shed" was far more excessive than what a normal shed could ever be. For one thing, the short-sighted idiots who had constructed this type of tram, made it with a canvas roof. This had to be continually licked over with fresh paint to stop it from rotting, and the water seeping through. We eventually had the tram removed with a large crane, and it was donated to the tramway preservation society, where it is still being housed in one of their larger museums. It was a Sydney "R" class tram. Did anyone else have something strange and unusual in their family backyard like this was to us? We had newspapers, TV presenters, magazines, and even school groups of kids always coming through visiting and wanting to look over the old tram. We kids also had a ball climbing all over it, balancing on its window edges, and walking along the roof, that is, when our father wasn't there to tell us off, for our doing this.
5 responses

• Philippines
19 Oct 16
I bet the tram made an awesome shed.

• Australia
19 Oct 16
Yes, and it was so big, we kept our pet rabbits and guinea pigs in one end of it too. It was a big cage for them to run around in.

• Philippines
19 Oct 16

• Australia
19 Oct 16
@allen0187
Yes, we kept our bikes locked up in their too, and sometimes my Dad would even put a small swimming pool in one end of it too. The most dramatic memory though is when I was only three years old, and watched as it was unloaded from the huge lorry, that knocked down the fence posts, and letter boxes, as it backed back into our driveway. It must have been dramatic because I still remember it vividly.


• United States
24 Oct 16
That is too cool! I would love one of those today to turn into a house.

• Australia
25 Oct 16
It did take a lot of maintenance to maintain it, always needing painting, and even the canvas doors had to be changed, from time to time.

• United States
27 Oct 16
@innertalks
When I was growing up we had a fall out shelter in the back yard. It was supposed to be underground but who knows where my grandpa got it from. We played in that thing all of the time. I still think that trolley or train car? would make an awesome house.

• Australia
27 Oct 16
@marsha32
Yes, when we are kids, anything interestingly different like that fascinates us. That reminds me that my own grandpa had an underground cool room, where he used to keep eggs I think. He was a chicken farmer. We used to go down there to hide.

• Australia
19 Oct 16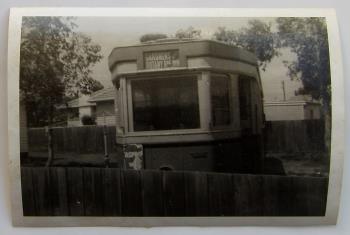 Yes, we kids certainly had a lot of fun playing in it for many years. Here is another pic of it:

• Canada
19 Oct 16

• Australia
19 Oct 16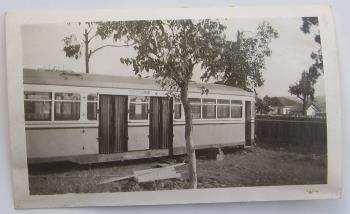 @paigea
Yes, my brother had one driver's end, and I had the other, to set up as a clubhouse, and den for ourselves. My Uncle also fixed up some bells for us to ring, and he made and put some driver's equipment in there too, as the original driving gear had been removed.

• Hyderabad, India
19 Oct 16
This is really an useful shed. this is quite unusual also.

• Australia
19 Oct 16
Yes, we could store a lot of stuff in there. Some nights during summer my brother and I used to "camp" out in it and sleep the night there. It was too cold to do that though in winter.

• Singapore
23 Oct 16
That is indeed a gigantic toy thanks to your uncle. It was thoughtful of him to bring it over despite the huge hassle and the expenses. We were moving from one place to another and so no big things to be had except the normal toys of those days. My uncle used to send beautiful postcards from Sydney where he was in mid-fifties for a year for higher studies and they were treasured. I can also never forget my childhood and the small mercies from the few who cared - siva

• Australia
23 Oct 16
Driving around Victoria, we have come across a few other old trams & trains in backyards, and even being used as restaurants. There is a tramways and a railways museum here that are well worth the visit too. They used to put old steam engines in children's parks when I was a boy, but due to insurance problems, with kids falling off of them, they have removed them all now.

• Singapore
23 Oct 16
@innertalks
I recall my tram journey while on my short visit to Melbourne in 2008. I had recent experience in them in Amsterdam. Good that we preserve memories of our old lifestyles and how we have come thus far. That makes us being grateful for the sacrifices of those that preceded us. It should also encourage us to bequeath an honorable legacy - siva

• Australia
23 Oct 16
@Shiva49
There are some tourist trams left also in some country towns in Australia, but mostly they are gone now. Sydney, Brisbane had extensive systems/networks, as well as in Victoria, places like Geelong, and Ballarat also had their own extensive tram systems. Busses can't compete with them I reckon. The train system has been neglected here for many years now, nothing new much is ever done. They have been putting the rail crossings underground though recently, due mainly from pressure and complaints from car-drivers being delayed at these crossings! They haven't even put a line out to the airport here yet in Victoria, talk about being short-sighted. The Government here needs a seeing eye dog, not just glasses!!