Coloring,Loving it.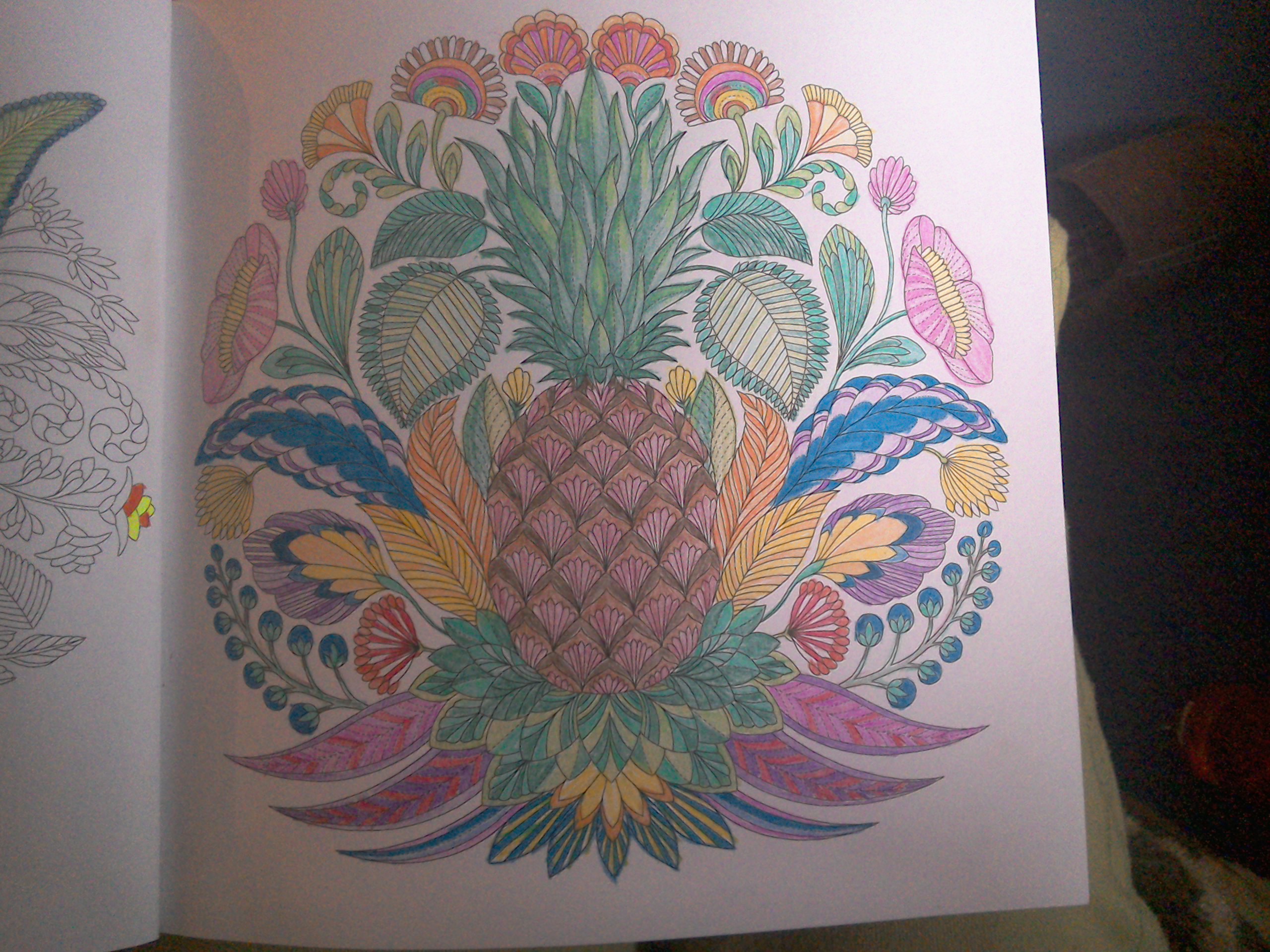 Canada
October 19, 2016 7:18am CST
I am an artist/holistic....and I do like to color with brighter colors nowadays. It brings more life into the drawing. I am a bit stalled in my painting for now. But I am still at it in other ways, so today I want to show you what I am at. I do some coloring in my Tropical World, coloring book adventure. Those books are sold in mainly every Walmart in Canada ( I think ). The other of my book is "Millie Mayotte". So as it is I did enjoy it, it helps to relax and at peace more. May God Bless. Colouring from Francine
10 responses

• Chile
19 Oct 16
Any thing that brightens our life is wonderful. I like to garden.

• Canada
19 Oct 16
That is beautiful. My daughter colors as a way to de stress. She says that is really helps her.

•
19 Oct 16
This is beautiful. How long did you spend on this coloring?

• Green Bay, Wisconsin
24 Oct 16
Well done. I have some coloring books too from Wal-Mart. They are relaxing.

• Green Bay, Wisconsin
26 Oct 16
@beenice2
They're not bad for what they cost. You get a lot of pages to color with them.



• Philippines
8 Mar 17
I see this coloring book in local bookstores too. What coloring medium do you use?



• United States
19 Oct 16
That is a lovely coloring project you created. I do love the colors you used. I have yet to use the coloring book and pencils my sis gave me for Christmas last year. She says it relaxes her too.