Finding the Right Eyeglasses Can be Challenging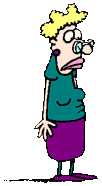 Asheville, North Carolina
October 19, 2016 2:46pm CST
It seems every once in awhile, I'm out hunting for a pair of new reading glasses. The older I get the stronger the strength that's required. I also now wear glasses to compute and they are, of course, different from the ones needed for reading. So for these last couple of weeks I've been trying and buying an assortment of glasses trying to find the ones that are just right. I like colorful and odd frames in leopard or some other gaudy design. It suits me. I think I've finally found the perfect computer glasses but I'm not quite there yet with the reading glasses. It's all part of aging, I suppose, and I'm lucky that I don't need a prescription. I even passed my drivers' license eye test with flying colors. Whew. Do you wear glasses to read?

The hit song "Blinded by the Light" by Manfred Mann's Earth Band. This is one of my personal favorite songs of all time. I figured that since I had it downlo...
4 responses

• United States
19 Oct 16
I find the best ones for me at the dollar tree. They are so nice there.

• United States
19 Oct 16
I get mine there too. So many different kinds there.

• United States
19 Oct 16

• Asheville, North Carolina
19 Oct 16
The Dollar tree does have a few good choices. I get them there and Dollar General and WalMart.



• United States
19 Oct 16
I passed the drivers' license test too. No glasses needed. We are both lucky we do not need prescription glasses. Sometimes I use the lowest-power reading glasses at times.

• Asheville, North Carolina
19 Oct 16
It was the computer that made me realize I needed a change. I found myself leaning into it to read. We are lucky.

• United States
20 Oct 16
't least ya can see what'cher buyin', lol. i've prescription specs with bifocals 'n 'm always horrified when i get a new pair 'n see 'em fer the first time...when 'tis too late 'n too much funds invested to get anew. i'd the need to giggle though - the hubs wears 2 pairs 'f readers 't times - dependin' what he's tendin'. wee blueprints require 3 pairs!