A note on cancer awareness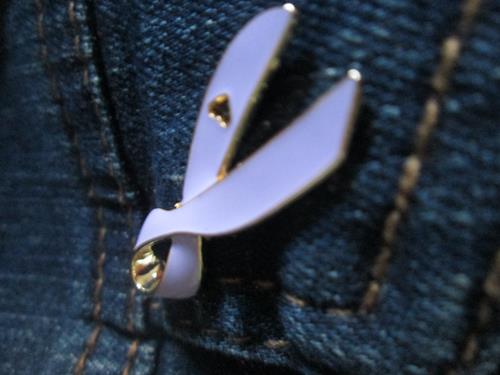 United States
October 20, 2016 1:36pm CST
Hi Friends, I really wanted to write this while it is still October. October, as some of you might know, is breast cancer awareness month. And I for one am happy to see all of the pink ribbon merchandise in the stores. However I wish we would see more lavender ribbon products. -- The lavender ribbon symbolizes awareness for all types of cancers. Unfortunately there are many, many color ribbons out there each for a type of cancer. I am sure that this disease has touched just about everyone in one way or another. Even if you're not a cancer warrior, survivor or care giver - chances are you know someone in one of the three former categories. I have so many examples but one example is my mom and hero who is a survivor of cervical cancer (teal ribbon) and colorectal (blue ribbon). Then there's my friend's significant other who recently got diagnosed with esophageal (periwinkle ribbon), and my great grandmother - breast cancer (pink ribbon) and the lady I met when buying some pink ribbons, also breast cancer. I think that women especially (maybe men too?) we are judged heavily on looks and appearance so much so that it is easy to fixate on. But from going with to my mom's appointments - I have seen people's desires for something so much grander -- health. Photo: taken by me
2 responses

• Colorado Springs, Colorado
21 Oct 16
Good idea. Why not just one ribbon. I used to do the Race For the Cure every year when I lived in Denver. Pink everywhere.

• United States
21 Oct 16
What a great race - with a great cause. Running or biking?

• Colorado Springs, Colorado
21 Oct 16
@FayeHazel
- Running, and I did walk a couple of them too.


• United States
21 Oct 16
Wow, much flattered, thanks for sharing. :-)