Might wait on new phone now and more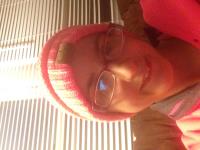 Wausau, Wisconsin
October 20, 2016 6:04pm CST
So I thought about updating to the iPhone 6 but I think I am just going to wait now because the $200 visa gift card I get from NCP soon will help pay a few things that I need. I am going to try and ween my son away from my tracfone so I can get R to use it til he gets one but this will be tough because my son lives on it for YouTube lol. I want him back on his tablet. My husband and I also gave him some food. Went and dropped some off since he has no food where he is at. I will see him in the morning again and I can't wait. Well, I want R to have a phone so today will be my sons last day with it. Oh well, it needs to be used. Later
2 responses

• Ponce De Leon, Florida
20 Oct 16
I cannot for the life of me wrap my head around how your husband is okay with you seeing someone else.

• Wausau, Wisconsin
21 Oct 16
He has been cheating on me so I we live double love lives

• Cuyahoga Falls, Ohio
20 Oct 16
Good idea. The phone might pay off in the end.

• Wausau, Wisconsin
21 Oct 16
Yeah I am going to save money

• Cuyahoga Falls, Ohio
21 Oct 16