My favourite reading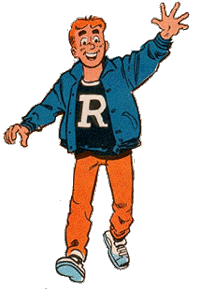 Jamnagar, India
October 20, 2016 11:40pm CST
As a school boy i used to read Chandamama monthly and a cupboardful stock of comics that included Archie, Batman, Superman, Spiderman, Tintin, Amar Chitra Katha, Comando series etc. My reading included Enid Blyton, Agatha Christie, Alistair MacLean, Sydney Sheldon, Harold Robbins, Arthur Hailey, Jonathan Black, Robin Cook, Richard Bach, Jeffrey Archer, Rabindranath Tagore, Count Leo Tolstoy, R K Narayan and Sudha Murthy. Also the Billy Binder series about a school boy, and Boggles series about a WW-1 fighter pilot. Currently my library includes Fritjof Capra (Tao of Physics), Stephen Covey (Seven Habits), Deepak Chopra (Quantum Physics), Gail Sheehy (Passages), Eric Segal (Doctors), David Burns (Feeling Good), Susan Jeffers (Feeling Good), Eric Berne (Transactional Analysis), Anthony Dmello (One Minute Wisdom), Paulo Coehlo (The Alchemist) and Swami Dayananda (Value of Values).
5 responses

• India
21 Oct 16
@mysticaura
I know now you are into sort of some serious reading.How about trying Patterson,Lee Child and Stephen King?

• Jamnagar, India
21 Oct 16
Would like to. Hope I can make the time.tell me abut them. I will also check out.

• New Delhi, India
21 Oct 16
Wow I found someone like me. You made me recall all my old memories

• Jamnagar, India
21 Oct 16
Tell me more. Would like to hear about your book experiences.Reading was my first love.

• New Delhi, India
21 Oct 16

• India
21 Oct 16


• United States
8 Nov 16
I really enjoyed The Alchemist. It was just so beautiful. Since I didn't play any sports as a student, I read a lot as a hobby.

• Jamnagar, India
11 Nov 16
Alchemist was my favorite too
@zarlamain
. The more you delve into your inner resources, the more you are connected to the universal energies beyond you.


• Jamnagar, India
21 Oct 16
@pahak627
, my reading too has come down a lot. Too many things demaning my time. But that's an excuse really.... does not apply to Harry Potter or Jeffrey Archer

• India
2 Mar 17
When I was kid i used to read chacha chaudhary.Film fare is still my favourite magazine.Filmfare was the first magazine which I subscribed for few years.