What would you say to God if you can make it into heaven but not in hell ?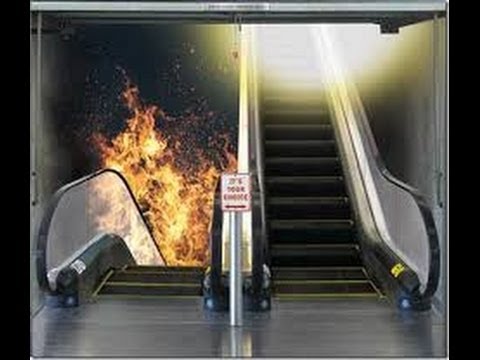 Hong Kong
6 responses

•
21 Oct 16
There would be nothing to say but to thank and glorify Him.

• United States
21 Oct 16
That's an interesting photo. And we really do each have that choice to make.



• United States
21 Oct 16
If you're surprised by the question, you're really in for a surprise when your life is over. Our bodies decay, but our souls live for eternity. It's our choice where we'll be, but it's a choice that has to be made while we're still alive.

• Nigeria
26 Oct 16
Manisha, I can plead with you now while there is still time for you, who in the first place do you think created these wonders we see in the world and the world at large? All these things we see in the world, the beauty of it and the space and the universe, the moon and the planets of the universe? Who? There must be a GOD who has done these things. How came man, and from where came he? He must have been orchestrated by a GOD, and that's right...............................

• Nigeria
26 Oct 16
That GOD who is Almighty provided salvation for the souls of men in the shedding of HIS Blood on the Cross when HE once came on Earth in the form of a man to make salvation possible for all of mankind, as it is impossible to be in HIS Presence with our sins. Now it's our choice to simply Believe in HIM and receive that free Righteousness HE provided, and escape the danger of hell which was made for satan and his angels and, and sadly any man not having the seed of GOD in him. Manisha, today is your day of salvation, don't harden your heart;...................................


• Petaluma, California
9 Oct 17
I would thank Him for sending His Son to die for me so that I could have the opportunity to be there.

•
27 Oct 16
I wanna have a long conversations with Him. I'll make a list questions that has been running around my head all my life. Why do we fear hell ? I think He also created it out of love.