Hubpages; such a waste of time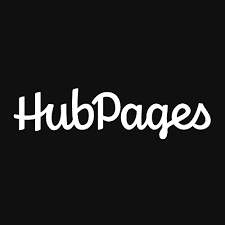 Kingston, Jamaica
October 21, 2016 9:55am CST
Years ago, Hub got 12M hits a month. They were way up on the top of online publishing. When they were slapped down by the Google Panda as a Content Farm in 2010 they did a few pretty stupid things. One of the things they did was allow writers to 'flag' other items... that is a guy who wants to write about Syria, for example, flags all other items about Syria, then publishes his item. You catch the cute trick here? The writer whose item is 'flagged' will have it 'unfeatured'. This means it doesn't exist. Newbies will think their item is flagged for a reason and go over it, change it, make it longer, add images... whatever wastes time. The article will be reposted and may stay up a few days, then is flagged again! The owners of Hubpages never caught... and probably never will... how their site is 'played' by hungry writers who do their best to 'disqualify' others. Now as Hubpages pays so badly, as they demand so much work for penny fractions, the easiest thing to do is take a 'unfeatured' item and republish it else where. You can use Hubpages for storage. It's an easy place to pack a bunch of unfinished items which you can post elsewhere.
7 responses

• North Myrtle Beach, South Carolina
21 Oct 16
I usually make about $50 per year there. I don't post there anymore.

• Midland, Michigan
22 Oct 16
That's what I've been making there which I think is pretty decent since I barely go on the site to do anything because I don't have time for several sites right now. But I think that if I did bother to put more tutorials there that I might do better than I am currently.

• Midland, Michigan
25 Oct 16
@tallawah
I think I've been making about fifty per year, but that's possibly more than I'm making here and for not doing much on the site anymore it's good enough for me right now.


• Defuniak Springs, Florida
21 Oct 16
I thought Huboages was still decent.

• Midland, Michigan
22 Oct 16
I agree with you there, but it looks like some might do well and some not so much. I'm lucky in that one of my popular articles got picked for one of their niche sites and none of my articles have been flagged in a very long time. I've been making about fifty dollars per year recently. Since I barely go there, I figure that's pretty decent. Do you write there some too and if so what is your username, I'll look you up.

• Kingston, Jamaica
22 Oct 16
@MarshaMusselman
I don't write there very often. I used to, about ten years ago. But after the 'flagging' and realising there was nothing wrong with my items, I stopped. Too much work for too little pay.


•
21 Oct 16
Hubpages works for some people, but mostly it requires that you post rather long articles, with pictures and such. But they only pay some cents now and then. That is, lots of work for pennies.

•
23 Oct 16
@tallawah
Yes, that's true too. They ignore/block perfectly fine articles.


• United States
21 Oct 16
Hubpages really dropped the ball on that flagging trick. Yep, too much work for nothing is what Hubpages has become. Was on it for a short time, but such a waste that short time was.


• Philippines
22 Oct 16
do you submit one post then wait for review before you submit another one?

• Bangalore, India
22 Oct 16
@hereandthere
i have only submitted one post so far...but yeah...that's what i did. Are you on it too?

• Philippines
22 Oct 16
@ms1864
was planning to, but not sure if i can meet the requirements or have enough topics


• Midland, Michigan
21 Oct 16
This hasn't been my experience there. I've had good success with the few articles I have on that site. If you still have your articles there, I can take a look and see what I think if you'd like. Heading to work now so that will have to wait until later.

• Kingston, Jamaica
23 Oct 16
The point is this; a fellow wrote a post about 'decking a porch'. It just so happened no one else had written such an item. He networked it and was getting thousands of hits. He was making bags of money. Why? Because of the topic. Now he is not a good writer, he'd be the first to tell you that. Now his experience is that Hubpages is great high paying site. But that is not the reality for 99% of the users.

• Midland, Michigan
25 Oct 16
@tallawah
I only have one article doing exceptionally well there, but I aim to write a few more one day in the future if that ever happens remains to be seen.