Dating App Scam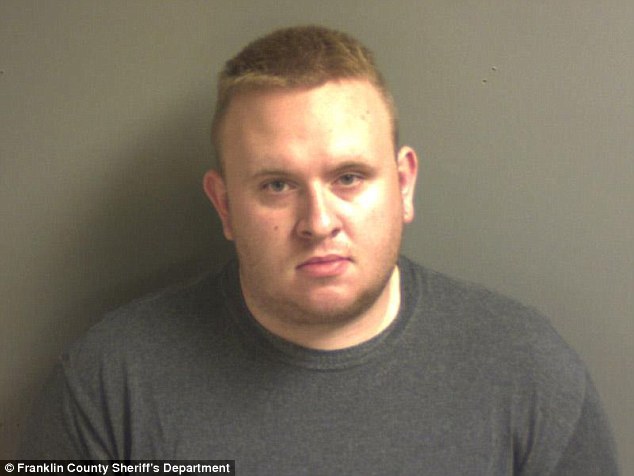 United States
October 21, 2016 12:19pm CST
Another type of scam has come to surface, you know besides that scamming phone calls/ letters. This scam uses a dating app scam. There's a man from Missouri who has scammed some women out of luxury cars like Lamborghini and the likes. He even has impersonated the identity of a U.S. Marshall and other identities!! Now, I've used dating sites before I remarried and I used caution meeting people. I always met in a public place, never let them know where I lived nor did I give them money, especially that kind of money!!

He was even conning his fiance!!

~Peace~ photo courtesy of link below http://www.dailymail.co.uk/news/article-3845546/Missouri-man-28-conned-women-buying-luxury-cars-including-Lamborghini-Cadillac-Escalade-Corvette-scam-Plenty-Fish-dating-app.html
8 responses

• United States
21 Oct 16
I never used a dating service. That's scary.

• United States
21 Oct 16
Wow someone that desperate to date that guy & give him luxurious cars such as a Lamborghini. That's sad + crazy! Guess the woman was very desperate..

•
21 Oct 16
Apparently, he used pictures of someone else. So, they fought they were (online) dating someone else. Still, that does not explain how they could give him a high-end car.

• United States
21 Oct 16
@ourlot
Ah I see but regardless how does a photo/image enough to give someone a Lamborghini! There is high technology where one could FaceTime

• United States
22 Oct 16
@infatuatedbby
, I don't care if he looked like Brad Pitt, I wouldn't give him a luxury car!!

I'd make him buy me a fancy car!!



• Svalbard And Jan Mayen
21 Oct 16
Conning his fiancée ? This guy is a pathological case

. The main problem in France with dating sites are with strangers wanting to marry just to get a French ID and then they are disappearing in the nature. It is what we call "a grey marriage". I never heard of a scammer like the one on your post, but it is a proof more that one should be careful with people met on dating sites.

• Svalbard And Jan Mayen
21 Oct 16
@MALUSE
It is exactly what happens. We have a weird law here : if a husband or a wife leaves home, you can ask to the police to investigate on the disappearance, and if they find him/her, which is usually the case, they will ask him/her if it is alright to tell to the family where he/she is. If they refuse, the police will not tell it. A divorce is possible after 2 years of absence.

• Denmark
21 Oct 16
I met my husband on the internet and I know other couples who met online, but it is important to be careful. There are many different dating scams and the scammers often steal photos from the internet and pretend that they are someone else. Some of years ago one of my friends became the victim of one of those scams


• Boise, Idaho
21 Oct 16
It must be that they get addicted to conning people. Pretty sad.

•
21 Oct 16
Let's be honest: how gullible and desperate (and wealthy) a woman has to be to give this guy a Lamborghini, Cadillac Escalade or Corvette? He's unattractive, the stories he tells are implausible and the whole thing is pretty badly organized.

• Ponce De Leon, Florida
21 Oct 16
This somehow doesn't surprise me.

• Canada
21 Oct 16
That is very sad and scary. So many people fall for scams like that. I hear it on the news all the time. I used a dating site when I met my fiance but I was only on there 5 mins before I started talking to him. We met two days later and the rest is history but I have heard all kinds of horror stories from some dating sites.