Preston Pub Sign Studies The Tithebarn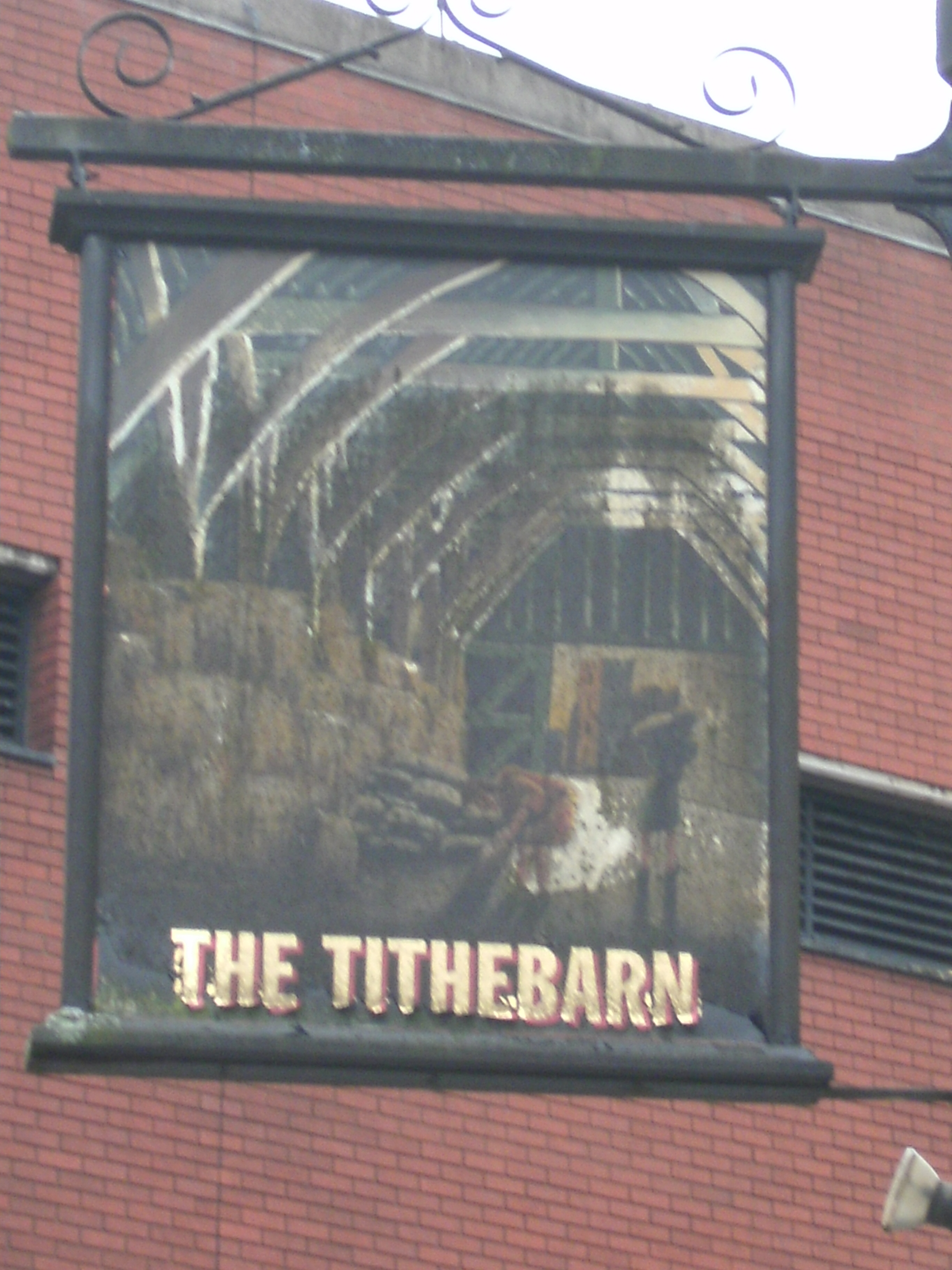 Preston, England
October 21, 2016 4:44pm CST
A pub with a prime location, right opposite the main Preston bus station, so it seems sad and odd to see it closed in some kind of ownership crisis, especially as it is an archeologically listed building. It was once known as The Waggon And Horses, only gaining the name Tithebarn in the 60's. The name owes itself to the local use of such barns to store goods and food such as corn and grain collected as part of an annual tithe, a tax imposed on all parishioners for ten percent of their earnings and goods. Another tradition at the pub was in keeping with annual boundary beat walks where local dignitaries walked the parish boundaries. One tradition was to give the local county bailiffs a mock thrashing in the city centre and this took place near the pub, until one year when blacksmiths who had lost too much property in bailiff raids decided to thrash them properly, with iron bars. The tradition of beat-the-bailiffs ended there and then. Hopefully the pub will reopen one day soon. The sign depicts a very open large barn with icicles hanging from the rafters, suggesting much of the produce collected is going to get damp and ruined. Arthur Chappell
4 responses

• Centralia, Missouri
22 Oct 16
lol one would assume they wouldnt want to insinuate their building was full of holes and fail.

• Preston, England
24 Oct 16
@Jessicalynnt
not clear how realistic the artist's interpretation is wothout seeing photos of the original barn though

• Centralia, Missouri
25 Oct 16


• Los Angeles, California
21 Oct 16
I like this sign. Very intricate with depth and the icicles are a great touch.