Candles I use in my tarot readings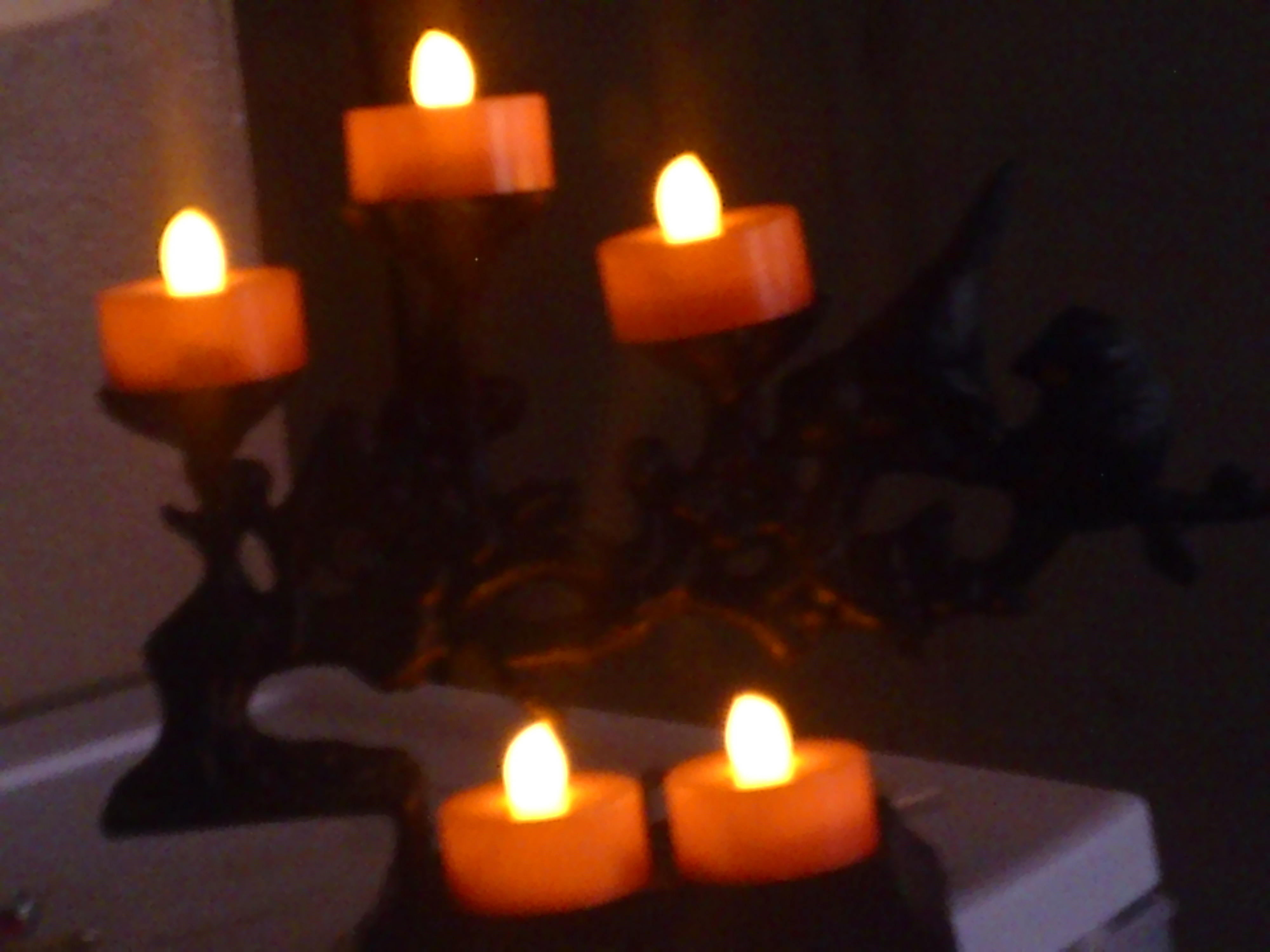 October 23, 2016 4:54pm CST
As most of you know by now I am a tarot reader. I've been setting up different areas in my apartment for where I do my readings and I have a lot of different candles,incense and candle holders, I love collecting candle holders. I use candles and incense during my readings. The picture is one of my candle holders this is one of my favorites.
6 responses

• United States
23 Oct 16
Did you learn to read or you have some real gift? I to one here and she is always good. I won't go back though. She could read everything except that my brother was just murdered. I can't waste money on her again.

•
23 Oct 16
It's a combination of both. My great grandmother and grandmother were pyschic's and they saw my abilities as a child and taught me then as I got older I got interested in the tarot cards.

• United States
23 Oct 16

• Canada
23 Oct 16

• Canada
23 Oct 16
Beautiful candle holder. That is so interesting that you are a tarot reader. Very cool.


•
23 Oct 16
The more you practice and get the feel for the cards it becomes more naturally.

• Beaconsfield, Quebec
23 Oct 16
@AutumnSnow
Thanks for the advice. It makes a lot of sense. To get better at something, you need practice with most things.

• United States
24 Oct 16
That is very magical! It must be fun looking into the future.

•
24 Oct 16
It's something I've always been drawn to. Most of the time it is but sometimes not like the time I knew about my grandfathers passing away. I had the dream for like a week straight then that Sunday morning my grandmother called me crying. It has it's good and bad sides of it but I feel very blessed to have such a gift.


•
24 Oct 16
Yes they do I love having candles around.

• Rochester, New York
23 Oct 16
That's beautiful. I love Tarot cards, but I can't read them unless I have a book. lol I have a couple sets of cards that I'm thinking of selling because I just don't use them and I think someone else might be able to.

•
23 Oct 16
Thank you, it takes time and practice to learn how to read.