New Inspiration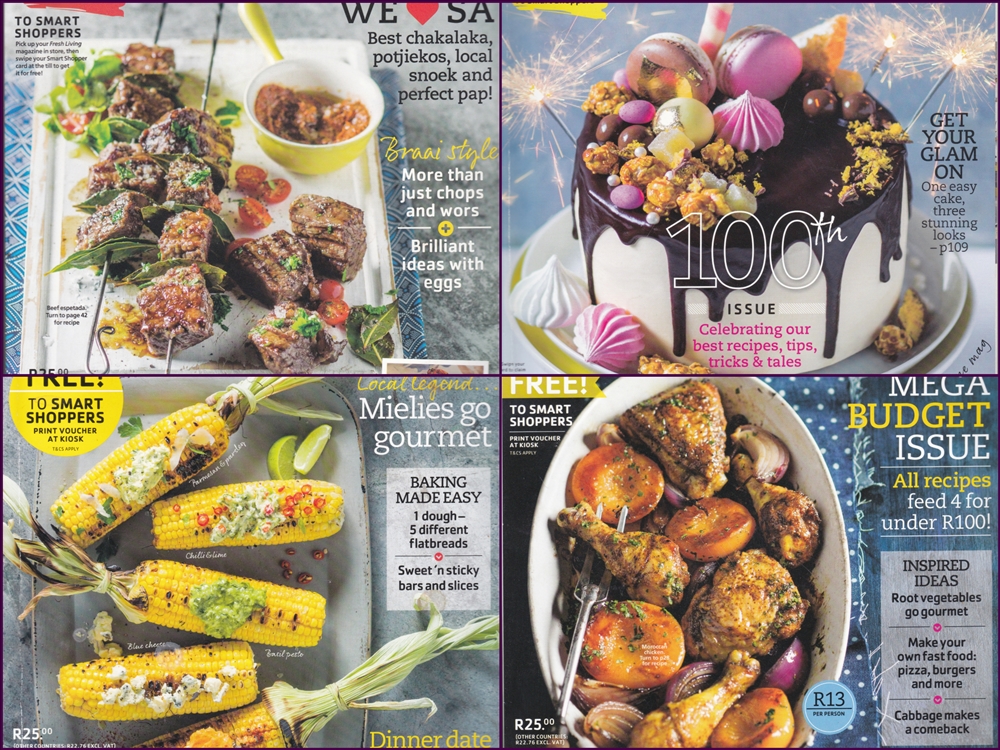 South Africa
October 24, 2016 2:27am CST
Yesterday was a very hum drum Sunday which probably was a good thing, because this week is going to be BUSY! I do believe while we plan - God Laughs . . . therefore I shall take the hum drum slow-go Sunday as a sign that I need to slow down a little and catch my breath! We played Lawn Bowling League on Saturday and we won two games and lost two games but we are holding a good place in the Log after the first round. Saturday coming might be the games we strive to win as that would give us a great boost in the rankings. It rained on Saturday for which I am very, very grateful . . . my garden is at least being watered in these restriction times. The 'New Inspiration' comes with a few books my daughter and I dug out of the book rack - we get these Food Inspiration books monthly from our large grocery store and they proved to be quite valuable. I have taken a few recipe's to mind, and shall try them out on my family this week. Thank you to everyone who left other inspiration on my yesterdays "Sunday Lunch" post - I have taken them all into consideration. The M&J (M and her boyfriend) planned the lunch and eventually served the following: Ciabatta - Olive oil toasted Topped with lettuce, tomato, gherkins, feta cheese, caramelized red onions and Pulled Beef. Side serving of Roasted potato wedges and watermelon for dessert. Dutch Apple pie for afternoon tea - with thick whipped cream. It was superb! Thank you myLot friends for reading, listening, inspiring, offering ideas - YOU ARE GREAT! my photo is of the four books with some great recipe's to assist my dull moments at the stove!
10 responses

• Roseburg, Oregon
24 Oct 16
Good recipes make for great meals when you are all done.




• Banks, Oregon
24 Oct 16
Sounds like a good meal to me.

• United States
24 Oct 16
that's great that'cha can get such from yer local grocer - those recipes look mighty temptin'. thrilled that m&j served such a fine meal. congrats'n yer wins whilst bowlin' 'n i'm doin' the happy dance that'cha got a bit 'f moisture coaxed down from the sky.

• Centralia, Missouri
24 Oct 16
I do see several things in those magazine covers that do look yummy