I am who doesn't like to communicate with society, so...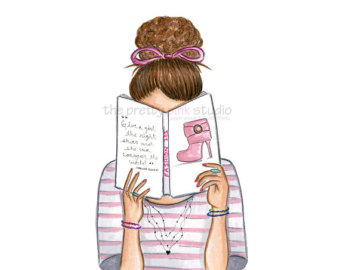 Vietnam
October 24, 2016 3:27am CST
1. When I am sitting alone at a public place and a certain stranger next to me, my first thinking to myself in my head is: " I hope they don't start talking with me ". Then they start talking like my thinking :| 2. They are very fast talking about their day while I silently wonder people recently made them upset to think about the consequences. 3. Then I looking for how to get out of that situation/ or wondering how much longer they will stop talking. 4. I don't even try to hide my eyes. It's basically an art form at this point. 5. The narrow space where I have difficultly with others is basically a hell of my own personal. Elevator, ice cream corner at a coffee shop.... These are all horrible places easy to get stuck with strangers. 6. Basically, I hate small talk. Especially when it's with someone, I don't even know them. I hate to waste my energy on strangers. 7. And if someone tries to talk to me while I am wearing headphones. Then I will say:"It's bad, do you see the headphones on my head?" 8. I have made another one seriously annoyed when they saw my grumpy facial expressions. 9. My favorite moment in life is when people cancel their plan to go somewhere. Unlike sigh of relief when I don't have to go out with my friends. 10. "Hell is a stranger" is basically my life mantra. 11. When someone trying to call me, the fastest thinking in my mind is "Call me?? Really?? Why?? Oh come on, please send messages for me !!! 12. I think blizzard is great because it enables me to avoid everyone and that reason completely acceptable. 13. When I am on a plane and saw a baby is sitting near me, I think of course this is a problem with me. 14. Speaking of babies and children in general, I fully support the idea for free children's restaurant. I said that children are the worst!! 15. I avoid to sitting next to someone in a public place unless it is absolutely necessary, and even then, I feel like I am dying inside a little bit when I am sitting next to them. 16. My best friend is also has a same personalities with me that he doesn't like to communicate with people around, so it's absolutely perfect. Because both of us come together and will spend time talking about other. That is basically why both of us are very close each other. *Remember: That's not mean I hate people around me, it just I don't like to communicate with them. If they talk about something is need to be help so I will... but if it's crap so I won't.
9 responses


• India
24 Oct 16
I can feel for you because i too react the same way when some strangers comes and we have small talk.I would rather sit alone and listen to music.

• India
25 Oct 16

• Vietnam
25 Oct 16
@imravi
I like a lot of kind, but I like most is EDM, what about you??



• Vietnam
24 Oct 16
I can understand what are you talking about, but... what do you mean that "scientist"???

•
24 Oct 16
@alexjessi
in this context what i mean is scientist people often show anti-social symptoms to the extent tht they lock themselves up..

• Vietnam
24 Oct 16
@skysnap
Oh!! okay, I get it now. Thanks for explain!!!

• Canada
24 Oct 16
Everybody is different in the way that they handle thing. There is nothing wrong with not wanting to talk to people who you don't know. Some people just like to talk. I know when I talk the public transit I prefer to sit alone and keep to myself but then somebody will sit down beside me and start talking. I am not very good at making idle conversation with somebody I don't know. It makes me feel anxious.

• Vietnam
24 Oct 16
Yes!! I can understand it. Thanks for sharing


• Vietnam
24 Oct 16
Well.... That's a good point, a good opinion. I like it!!

• Denpasar, Indonesia
24 Oct 16
@alexjessi
Glad that you like it.


• New Delhi, India
25 Oct 16
You've managed to explain yourself so well... Kudos!! And yes, everyone is different. There are people who love to talk (like me) and then there are people who dont. So, be what you are and be proud of it!!

• Vietnam
26 Oct 16
Thanks cause you understand me!!! you are right, "everyone" is different. thanks again :D


• Vietnam
24 Oct 16
That's right!! You taught your little girl very good, social today is dangerous so don't believe any strangers.

• Singapore, Singapore
24 Oct 16
it is alright. sometimes/most of the time, we just don't wish to talk...