It's a day to bake!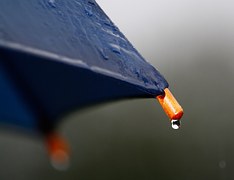 United States
October 24, 2016 5:35am CST
I'm not complaining. It's cold. It's only 50 degrees (F) and I've turned on the heat just enough to take the chill out of the apartment. It's going to be the perfect day for baking. It will be raining off and on all day and the temps won't get much higher. I'm sure my view of the world will be obscured quite a bit today, so cooking and baking is on the plan for the day. And reading. I have a new bag of books from the library. I tried reading one of James Patterson's latest books, but it just didn't grab me, so I've taken another one out to try and read a little later. What's on the agenda for your day? Work? Play? Sleep? -Claudia- image from pixabay
10 responses

• Banks, Oregon
24 Oct 16
Walking the dog, then Monday night RAW and, football


• United States
24 Oct 16
Sounds like a very good day, TR! Enjoy every second!

• United States
24 Oct 16
Today we will start organizing the basement. Lived here three and a half years and it's time we put things in the storage room so we don't have to look at the 'mess'

• United States
27 Oct 16
Organization is always a full time job to keep things where they belong. Life is wonderful when everything has a home!

• Canada
24 Oct 16
I am working all day today and then when I get home I have to do laundry. So no play for me today! Enjoy your baking and your reading. So what do you plan to bake today?

• United States
27 Oct 16
I baked some pork chops and apples, an apple dessert and I roasted some vegetables. Perfect weather for all of that!

• United States
24 Oct 16
Sounds like a nice relaxing day for you. We're going to go vote early and get some groceries. Have a blessed day


• Philippines
24 Oct 16
Work probably, sleep? done that for the rest of the night.

• United States
24 Oct 16
Yes, that cool weather does mean baking is in order. We are chilly here too, which makes for a nice, long walk for the furry dog and me. Will cut down hosta and day lily plants today that are looking pretty raggedy.

• Jacksonville, Florida
24 Oct 16
I will be home schooling my kids, Mylotting and cleaning the house. =) I hope you enjoy your day indoors!