Visiting Fossil Butte National Monument, Wyoming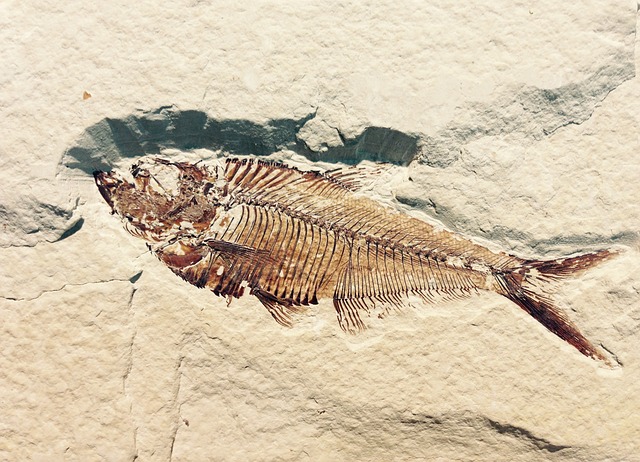 Los Angeles, California
October 24, 2016 8:55am CST
Located a few miles from Kemmerer, the remote Fossil Butte National Monument preserves one of the world's richest fossil deposits. Millions have been extracted since the mid-1800s with billions estimated still in the ground. Some 52 million years ago, the area was once a great lake 60 miles long and 40 miles wide surrounded by mountains and forests supporting much plant and animal life. The fossils are found in lake sediments forming limestone buttes. What excites paleontologists is the incredible variety from plants to insects and birds to small mammals. The find is especially renown for over 20 fish species. The visitors center has a large and outstanding exhibit of this fossil treasure trove. Naturally a major assortment of fish are displayed. There is a full length ancient crocodile skeleton larger than modern counterparts. Contrast that size to tiny seed and plant fossils. There are so many turtles they have their own display. One turtle is several feet long which is small compared to a nine foot long palm frond fossil. There are fossil lizards, bats snakes, flowers, feathers and small horse. A 13 minute video provides background and preservation area allows visitors to watch fossils being worked on. None of this is too exciting unless interested in fossils and there is not much else to see outside the visitors center. You can drive through the park's bleak terrain. Some hiking is offered. The Historic Quarry Trail is described as a strenuous 2.5 mile loop climbing the butte to view the main fossil quarry. There is an easier nature trail with picnic area. Fossils are not contained within the confines of the national monument. Selling fossils to collectors and museums has been a local industry since the late 1800s. Local landscape is dotted with commercial quarries where for an exorbitant fee you can "dig" for your own fossils. Photo is Pixabay
6 responses

• Uzbekistan
24 Oct 16
In which state is this site located? Do you think that all members know where Kemmerer is? Do all Americans know? I live in the south of Germany. Nearby, there is also a museum with fossils. The adjacent site is small compared to what you've described here. Yet, you can go to a quarry and hammer away to your heart's content without paying for it. You just show your entrance ticket for the museum. The whole area is full of fossils and when there is a big building or a motorway to be built, scientists arrive and check the area before the building activity is allowed to begin. Several small dinosaurs have been found.

• Los Angeles, California
24 Oct 16
What does the title say? Wyoming. The state was right there all the time and you didn't notice? Your museum sounds good.

• Uzbekistan
24 Oct 16
@JohnRoberts
Indeedy. I overlooked the last word of the title. Now only the question remains if all US Americans know the name 'Kemmerer'? :-)

• Los Angeles, California
24 Oct 16
@MALUSE
Very very few Americans will have heard of Kemmerer. It's up to anyone interested (which I doubt) to search online. I have posted previous pieces concerning Kemmerer.

• Denver, Colorado
26 Oct 16
The hiking portion would be the coolest part, to me. But I think it would be interesting.


• United States
24 Oct 16
wow!that photo is huge there.Thanks again my man

• Eugene, Oregon
24 Oct 16
That is quite a photo of a fish fossil.