Yesterday the student, today the teacher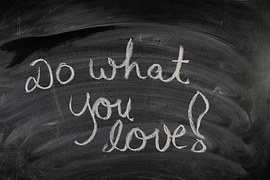 United States
October 25, 2016 7:59am CST
It has been nine months since I have been in front of a classroom full of students. This morning, in each of two classes, I will do it again. I am a bit nervous. I have been asked to be the guest speaker for 8 and 9 a.m. business classes at one of the community colleges in Lakewood (an hour away). I met the instructor when she came through one of my classes when she was retiring from the military. I am teaching the portion of what I developed called "A New Look at Who You Are." I sent out a 7-page handout so it could be printed ahead of time. Have I prepared for this? No, not by most people's standards. I will be "winging it," as is said. Yet, I would have to argue that I have been preparing for this all my life. This is what I do. This is my passion. Today, I get to live it again. (I just hope that I don't fall flat on my face, both literally and figuratively! I haven't been in a skirt and heels but twice in a year!)
7 responses

• Boise, Idaho
25 Oct 16
You have it all inside of your head, just have to throw it out there in a logical manner. I doubt you will fall flat on your face, but, if you do, you will pick yourself up and do better the next time. A little levity in the way of a teacher falling flat on their face might be of help. You never know.



• Boise, Idaho
26 Oct 16

• Colorado Springs, Colorado
28 Oct 16
I am about three or four days behind. Hope it went well for you.

• United States
28 Oct 16
It was wonderful. It energized me in ways that I have not felt in a long time.

• Ponce De Leon, Florida
25 Oct 16
Well don't fall. And make sure you get Starbucks afterwards as a treat.

• United States
25 Oct 16
Exactly. I think that I made the decision not to break my neck trying to get back from my Spanish class. I've already emailed my professor and let her know that I was likely not going to be there.

• United States
25 Oct 16
Wishing you the best of luck in remaining upright!!!! Sounds like a wonderful presentation you will be making!

• Canada
25 Oct 16
You will do just fine! I am glad that you are getting to talk to students again. I am sure you have an impact on man. You got this!

• Oxford, England
25 Oct 16
You will be fine. I am glad you get to stand in front of a class again. I do preach, but teaching a subject in a class is different and I miss it sometimes. Maybe you will inspire me to look and see if there is anything I could do. I look forward to hearing how it went for you.