Favorite Television Doctors # 4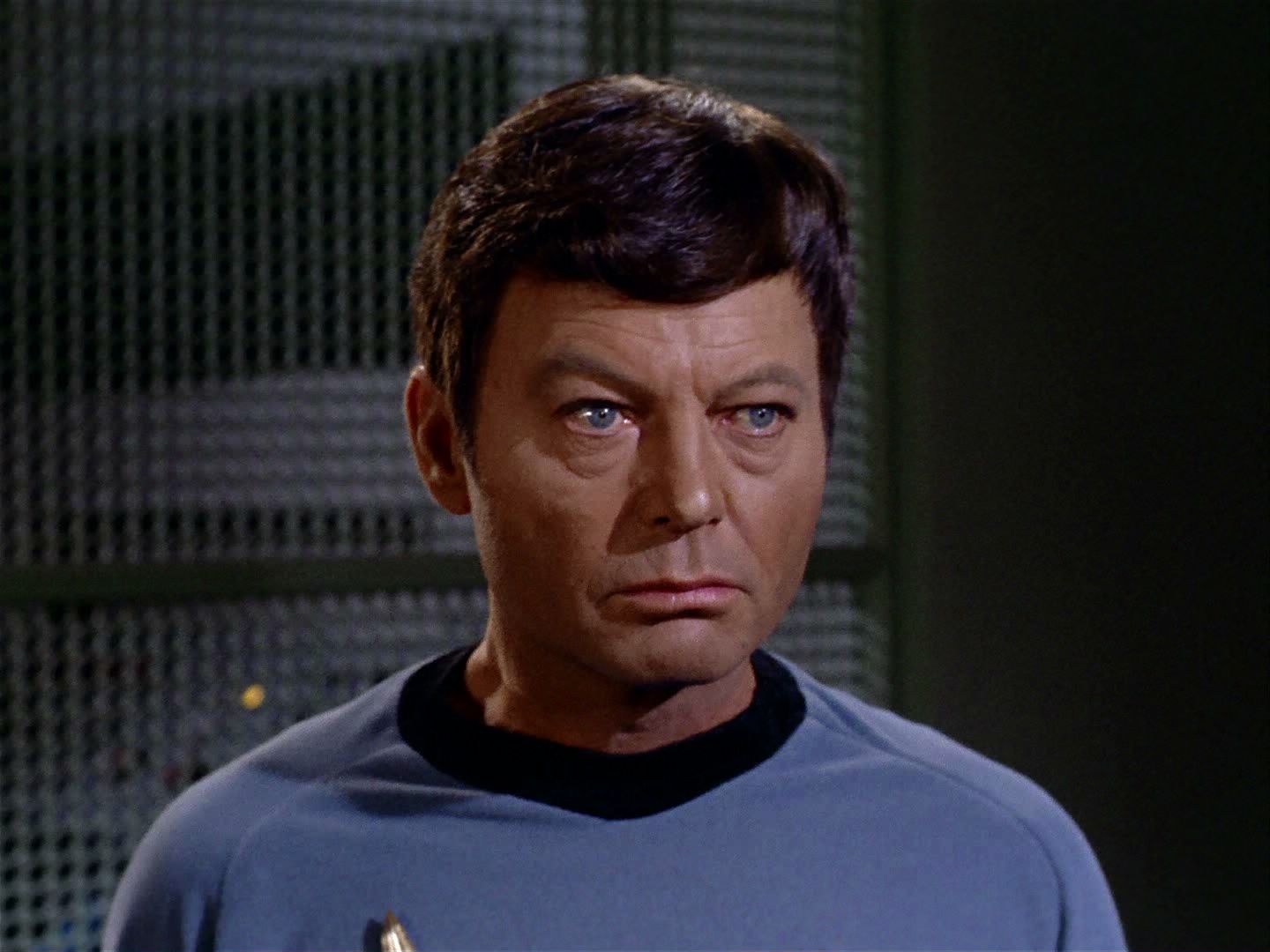 United States
October 25, 2016 8:54am CST
Coming in at my # 4 favorite television doctor is Leonard "Bones" McCoy played by DeForest Kelley. He was the first doctor on the USS Enterprise on Star Trek. He had two catch phrases on the show. One was "he's dead" or "he's dead Jim". I think he had this line in almost all the episodes of the show. The other catch phrase he said a lot was "I'm not a doctor or something similar. This was often stated when Captain Jim Kirk would ask him to do something above his abilities. Though he thought he couldn't, he would in the end do what was asked of him. Television was still in its infancy then so I give the writers a break on the repeats.These phrases were kept and used in other Star Trek shows and movies. I love that they kept it going.
6 responses

• Los Angeles, California
25 Oct 16
Very clever. I never would have thought of Bones in this category. I have my #1 in mind and wonder if you'll match.

• Green Bay, Wisconsin
25 Oct 16
I've always liked his character. He had a good way of balancing out Kirk and Spock.


• United States
26 Oct 16
Yes I do. Television was still new, writers probably liked the phrases so they made sure to include them in each episode. I think they picked good ones as they seemed to fit his personality on the show.

• Commerce, Georgia
25 Oct 16
I loved him. They were all so good looking then.

• United States
25 Oct 16
I have never enjoyed watching Star Trek or the Star Trek movies, but glad so many enjoy Star Trek.