What do you think about dropping out of school?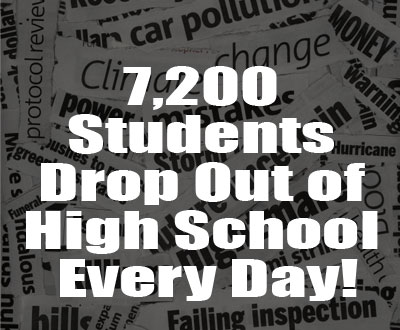 Ulaanbaatar, Mongolia
October 25, 2016 2:48pm CST
What do you think about dropping out of school? If you are unique person and have a different dream from everyone else u don't have to stuck in the school because your parents made u go nowadays everyone have a same mentality that if we go to school and go to college we can live better if you really don't like school and have a dream that the school can't take you there you just have to chase it!!!
2 responses

• United States
29 Oct 16
I think dropping out of high school is stupid especially nowadays when it is almost impossible to even get a job with a college degree let alone not having any type of degree at all. I know people who have dropped out of college and high school their senior year when they are so close to being finish and I also think that is stupid as well. I understand that school isn't for everyone, but it is basically required by all jobs know to at least have a high school diploma or a GED for them to even look at the application.

• Ulaanbaatar, Mongolia
30 Oct 16
But you can do full time job like cleaning kitchen porter and all

• United States
30 Oct 16
@ko31024
You can if you can find a place that will let you work with a diploma or GED. Most places in America that I have been to and have applied for jobs they want a minimum of a HS diploma or GED. Anything that is going to pay you good enough to live off of and support a family you are going to need at least a college degree. Fast food places will hire anyone but no one can really want to work at McDonald's for the rest of their life and you can't support a family that way.

• Indonesia
6 Nov 16
I think it depends on what the dream is. If the goal is to make lots of money and having better life, education is very important. But if what he pursues is sports related, then basic education is enough. A real example happened on me and my friend. I was better at school, my friend was just average. He has academic degree while I just finished my senior high school. Now he is rich, he travel around the world frequently, I'm now still struggling with money. Even, his first job paid him several times than mine simply because of the certificate, which allowed him to be accepted in the big company.

• United States
25 Oct 16
School is not for everyone and Learned that the hard way. I never dropped out but someone I know did and she struggled fora while before leaving school. I only think I would drop out if I were pregnant and even then if Ihad child care I see me stickin git out.