why does this bother me?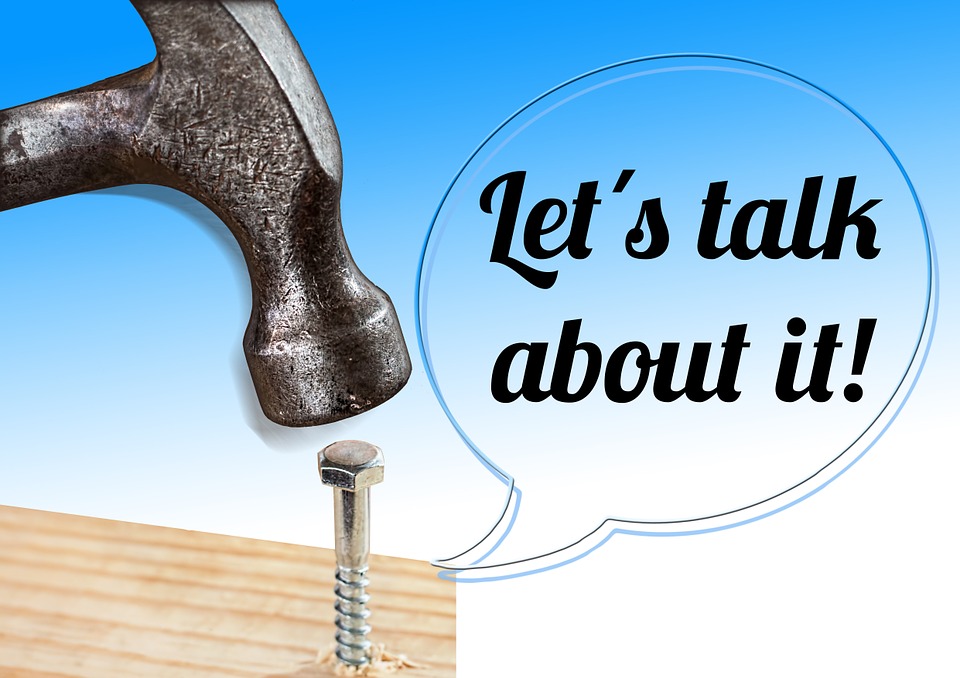 Greencastle, Indiana
October 26, 2016 7:27am CST
Well folks it's time I let you in on a rant about neighbors that borrow & never pay you back after they SAY they will I'm not going into a lot of details on here cause it's ALL in the video on what I have to say about how I feel about this. SO if you want to listen to what I have to say then turn it on turn it up & get a ear full cause it's all out in the open for you. Thank you for your time with this & your point of view as well.

this is how things get when you become FRIENDS with your neighbors they start borrowing & never paying back it's time to put a stop to it.
10 responses

• Perth, Australia
27 Oct 16
@sugartoes
"I guess our friendship is over." What? Was your friendship based on you lending / giving her stuff? She COULD have just got it through her head that you were done making a charity case out of her and just stopped asking to borrow / have stuff. You guys can still be friends without the lending / borrowing etc. Nope she knows what she is doing. Definitely a taker.

• Greencastle, Indiana
27 Oct 16
@VivaLaDani13
yep that's what she thinks a friend is so now that she knows the LENDING is over so is the friendship to but I'm not worried about it cause I don't need friends like that cause she don't have time to come over & just HANG out she has to ASK to come over to her husband which I think is a B S excuse knowing we're RIGHT HERE where he KNOWS where she'll be but I'm not losing a friend I'm getting rid of a bum


• Perth, Australia
27 Oct 16
@sugartoes
Good for you! Seriously! Like you said, you don't need friends like that. In fact it doesn't seem like you're "losing a friend." A true friend wouldn't have used you like that!

• Greencastle, Indiana
27 Oct 16


• Green Bay, Wisconsin
26 Oct 16
Borrowing is something I have trouble with as well. My older son has borrowed and has not paid back, no matter how much he says he will. I've put my foot down finally. He doesn't like it, but that's too bad. You need to do the same. Say no. It's a freeing feeling to do so.

• Greencastle, Indiana
27 Oct 16
@just4him
that's JUST what I'm doing & it's been really quite since she got the 1st note I wrote her about borrowing that was turning into bumming so she hasn't called me at all.

• Green Bay, Wisconsin
29 Oct 16

• Greencastle, Indiana
29 Oct 16
@just4him
yeah it's been a lot quieter here, less stressful.


• United States
26 Oct 16
I immediately thought of a line from William Shakespeare's play, Hamlet.. "Neither a borrower nor a lender be." Borrowing and/or lending never works out well in most cases.

• Greencastle, Indiana
27 Oct 16

• Greencastle, Indiana
28 Oct 16
@vandana7
nothing these days comes easy it all comes with a price to pay some where down the line

• India
28 Oct 16
I am curious to know why what you are saying is not getting through to her.


• Perth, Australia
28 Oct 16
Not saying this is the case but sometimes people do play dumb. Pretending not to understand as a way of getting away with sh*t.

• India
28 Oct 16
@VivaLaDani13
True that! Ahhh so annoying.


• Perth, Australia
28 Oct 16
@Daljinder
Or when you catch people out and they make out like you're the jerk.


• India
28 Oct 16
I have great neighbors. I feel blessed. I love them. I wouldn't mind them taking a bit more from me. But they are like always returning. :) Angelic folks. If we get sick or go outside and return, we have kinda arrangement...if they return, we send a vegetable to them, if they return they will give us some...so I am not so scared of getting sick..:) In the neighboring building there is an elderly gentleman. He may be around 90 or so. He is a widower, lost his wife about an year and a half ago. Will you believe it, all the ladies in the building take turns to send something to him. They have days predefined. So we can see them taking the box of vegetables and soups for him. They take it personally to him so it is like confirming that he is alright. I guess he repays the obligation in some way too like his children giving them gifts and so on. In general, it is very sweet gesture.

• Greencastle, Indiana
28 Oct 16
@vandana7
we have one here too that we USE to help but he got so hateful towards people that no one helps him. every now & then when I can I bring him SOMETHING to eat on for a few days that's the one that has the dog I'm feeding that had starved his OTHER dog (the sister) to the one he has NOW.

• Centralia, Missouri
27 Oct 16
it's hard, both to say no, and know when someone will or wont

• Greencastle, Indiana
28 Oct 16
@Jessicalynnt
you know what people are doing is right or wrong right? then she knows what she's doing is wrong just as well but just don't care.

• United States
26 Oct 16
No shouldn't be one of the hardest words to say yet it is. Praying you will find courage to say it more often. When we were first married our bro in law borrowed some tools from Mike and broke them. It took my dad and mom in law taking him to the store to buy replacements for Mike. He said he wasn't going to replace them because he felt they shouldn't have broken in the first place. After that being done a couple times, no became an easy word for both of us to say.

• Greencastle, Indiana
26 Oct 16
@Dena91
yeah I know what you mean on the tools thing hubby had to learn his lesson the same way too from a neighbor BORROWING his battery charger & broke it & hasn't repaid him back for it so he learned REAL fast like how to say NO


• Greencastle, Indiana
28 Oct 16
@Aingeal
better know as what we call the YES chant thank you my dear


• United States
26 Oct 16
Never had to loan anything out.We do borrow.But returned after we used.

• Chile
26 Oct 16
Most of the people who borrow things have no intention at all to pay back. So, you must only lend when you want to GIVE them something. You have been doing this for a long time so that, by now, you have to learn how to say NO.

• Greencastle, Indiana
26 Oct 16
@marguicha
your right it's hard to turn someone down that needs help BUT at the same time take advantage of your good faith in giving to others. but I'm learning how to say no, & trust in god to help me through it all.