Favorite Television Doctors # 3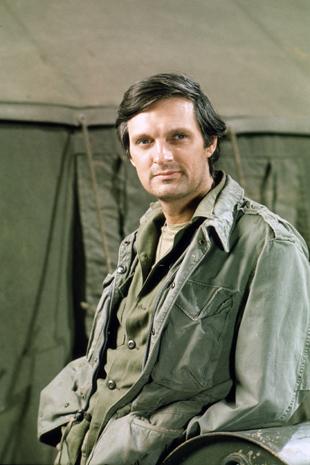 United States
October 26, 2016 8:49am CST
Coming in at my number 3 favorite television doctor is Alan Alda who portrayed Captain Hawkeye Pierce on MASH. It aired from 1972-1983. It took place during the Korean war. He is the only cast member to be in every single episode. He was a funny doctor, trying to keep things light for him and his fellow soldiers. The episodes I liked him best in is when he would write letters home to his father, talking about his days there. Coming from a military family, writing and receiving letters, I understood the importance of this seemingly lost art today. He won numerous awards for his character portrayal and wrote several episodes including the shows finale.
7 responses

• Los Angeles, California
26 Oct 16
I was never a fan of MASH so Hawkeye doesn't make the cut for me.

• United States
26 Oct 16
I didn't get into it until I was older. Of all the doctor's on the show, he was my favorite. He maybe wouldn't be my favorite character of the show, but of the doctors yes. That's that wonderful thing about lists, we all have some similar tastes and others not so much.

• United States
27 Oct 16
He was so good in that role and he's such a great actor.

• Paradise, California
26 Oct 16
Hawkeye was so witty and awesome. I liked the "letters" episodes, too. I hated when that series ended.

• United States
27 Oct 16
He was a good actor/good show. I liked MASH.

• United States
26 Oct 16
MASH was a well-loved show for so many. Alda was great in that show.

• United States
26 Oct 16
I never watched Mash but have come to like it in the reruns