My Boys Are Going Back On Tour!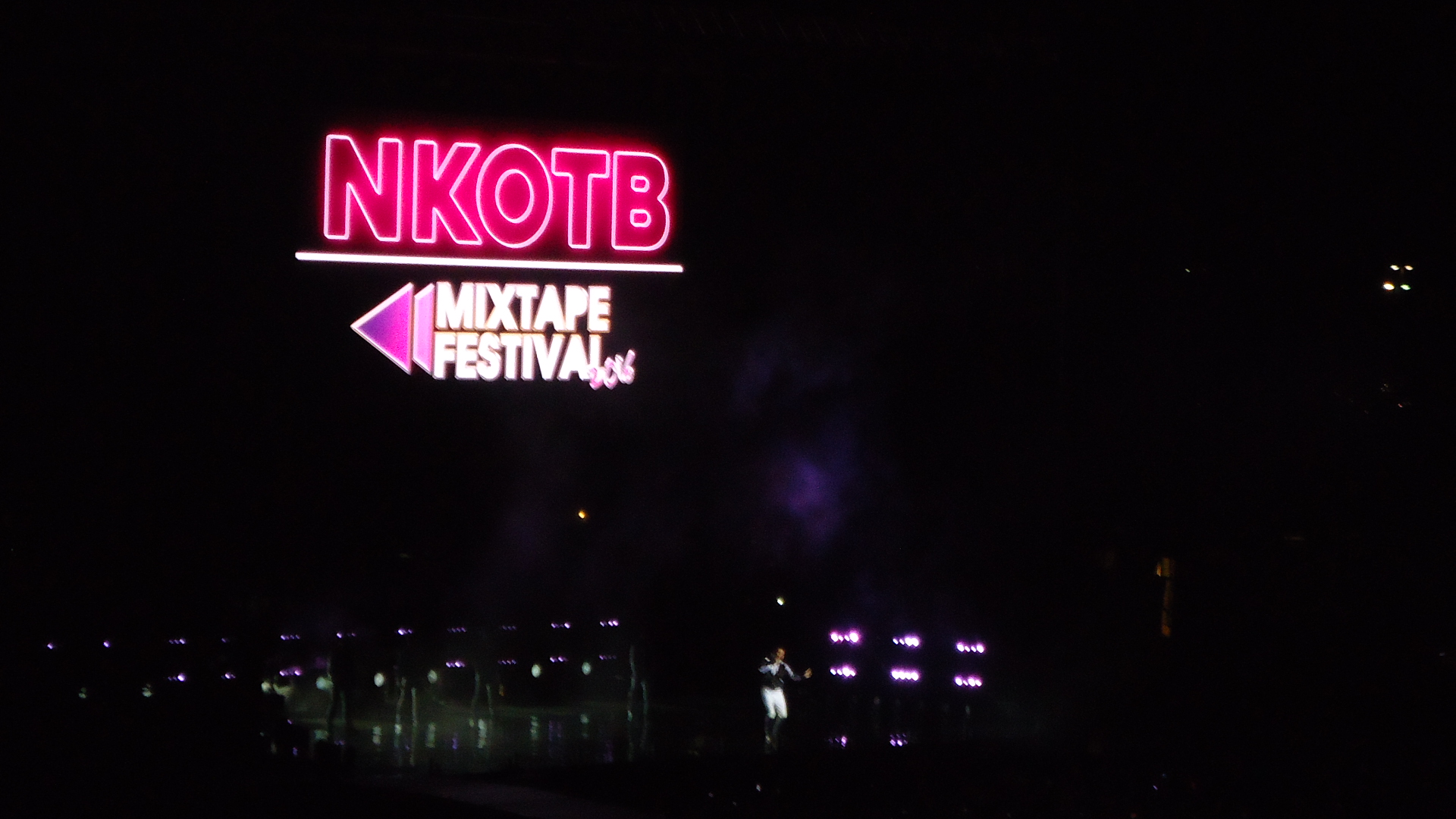 United States
October 26, 2016 7:15pm CST
I don't think I need to remind you guys that I'm a lifelong fan of the New Kids On The Block… but I'm going to do it anyways lol. I'm a lifelong NKOTB fan, but I never got the chance to see them in concert…until the Mixtape Festival back in August. I walked out of that stadium just knowing I had to see the again. The boys took 2016 off to just rest; excluding their Coney Island concert, Mixtape Festival and their annual Cruise. There have been rumors of a tour circulating, thanks to what seemed like a hint on Joey Mac's IG and a post from a theater owner on Facebook (regarding the guys shooting a promo for their upcoming tour). Paula Abdul did mention going on tour with the NKOTB and Boyz II Men back in August, but that was all we had to go on until a few weeks ago. Anywayssss, the annual NKOTB Cruise happened this past weekend, and I was able to keep up with things via social media (you know, pics and vids). There are plenty of fans who did not make the Cruise (myself included), but did have friends who were able to go on the Cruise this year. So let me get to the point --- apparently Donnie Wahlberg has confirmed to fans on the Cruise that the NKOTB -WILL- be touring the United States in 2017. *Throws spare change into a jar while screaming "Shut up and take my money!"* Donnie didn't go into details, which I wouldn't expect right now. He just confirmed that the tour is happening as rumored. I literally started saving up for the tour over the weekend. I only have a few bucks in that little savings jar, but hey, you gotta start somewhere. :) I'm hoping they either come to Baltimore or Washington, DC during their tour. I would love to do both locations, but I don't know if I would be able to, nor do I know if they would do both locations since they are rather close. If the boys are gonna do the Mixtape Festival later that summer, then I am also hoping to attend that one again. It may be easier to afford and plan out Baltimore/DC and Mixtape since if the dates are far enough apart. I would love to see the guys at least twice next year. I would probably save up as much as I could for one show, and then aim for cheaper seats for the other, depending on my money (and depending on whoever goes with me). I would LOVE to meet the guys next year, especially Jordan Knight, but I don't see that being in the cards right now. Their meet and greets are very pricey and there is a lot that goes into it. I could -TRY- to save up and try it once, but realistically, I don't see it happening. Hmmm, maybe I'll win a radio contest or something lol. :p I'm pretty excited just to see the guys next year, with or without the meet and greets. Sooo, bring on the tour because this girl is ready to see her favorite five guys from Boston. :D Photo Credit: I own the picture, so please do not save or re-post it without my permission. Thanks.
2 responses

• Canada
27 Oct 16
Awesome! Donald Trump loves them too!

• Canada
27 Oct 16
@tammys85
That's awesome! I'm glad their fans have grown old along with them. It would be creepy if they still had 14 year old fans.

• United States
27 Oct 16
@Sasquatchy
I'm confused... why would it be creepy? They DO have younger fans; most are second generation from their parents, and others may have discovered them over the years (they've had two albums and several tours since reuniting in 2008).

• United States
27 Oct 16
I liked some of their music and have a Christmas cd of theirs.