Quick thoughts 10/26/16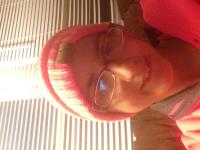 Wausau, Wisconsin
October 26, 2016 7:34pm CST
How is everyone tonight? I am cold and my heat is even on sadly enough. I am almost to $12 here now. R got a job and will be getting his own place soon. I had a small Poshmark sale but it still is slow. Going to post more tomorrow on there and hope sales come through. I am trying to do a lot of sharing and following to help but we will see. I still haven't got my $200 Visa card from NCP but should be soon. I am just going to save money for the iPhone 6 and go from there. Shopprize app is closing down at the end of the month sadly. I liked that app, too. Where else do you earn money online? Just wondering is all. I quit Tinycent but might go back. Not sure yet. Well, gonna go for a min. Later!
8 responses

• United States
27 Oct 16
How come your getting an expensive phone if your having trouble paying your bills. Would that money be better spent on your bills? And if R is moving in can you move in with him. You could share half the costs. What about you guys going in a three bedroom for now. or even a two for your son to have his own room.

• Chile
27 Oct 16
Congratulations on your earnings. Mine are just a little under $9. But I must say that I have had lots of fun offline.

• Wausau, Wisconsin
27 Oct 16
thanks. your doing good, too.

• Chile
27 Oct 16
@carebear29
My goal for this month is $10 so I´m fine. Of course I´m greedy and I´d love to earn more. But today I "lost" all day when my daughter invited me for lunch to an elegant peruvian restaurant


• Pittsburgh, Pennsylvania
27 Oct 16
@marguicha
It was okay to lose the day if you get to go to an elegant restaurant! And spending time with your daughter is precious! I am sure you will go way over your ten dollar goal!

• United States
27 Oct 16
What is NCP if you dont mind me asking? As far as the online earning thing...there are lots of survey sites and GPT sites out there if you are a survey doer like myself. Takes time and wont make you rich, but I always appreciate the extra dough! Good luck!

• United States
27 Oct 16
@carebear29
I have not heard of that one. Is it a survey site?

• Jacksonville, Florida
27 Oct 16
Congrats on your earnings. =) I hope you get more sales on poshmark too!

• Pittsburgh, Pennsylvania
27 Oct 16
@carebear29
That 12 dollars is a good sum. Don't forget we have until Monday to make more money. I am sure you can do it! I am proud of you earning 12 dollars hopefully you will get a lot more!

• Roseburg, Oregon
27 Oct 16
I did not like tiny cent. It takes lot to get a cent on there. My lot is better.

• Canada
27 Oct 16
Mine is way low, only at 3.80....it's going really slow now! I manage. Eternal 10 and 30 cents a day! I have no idea if that is good or not!

• United States
27 Oct 16
You're doing well on here! Good luck on your sales. Have you tried Swagbucks?