Training Newbies Today!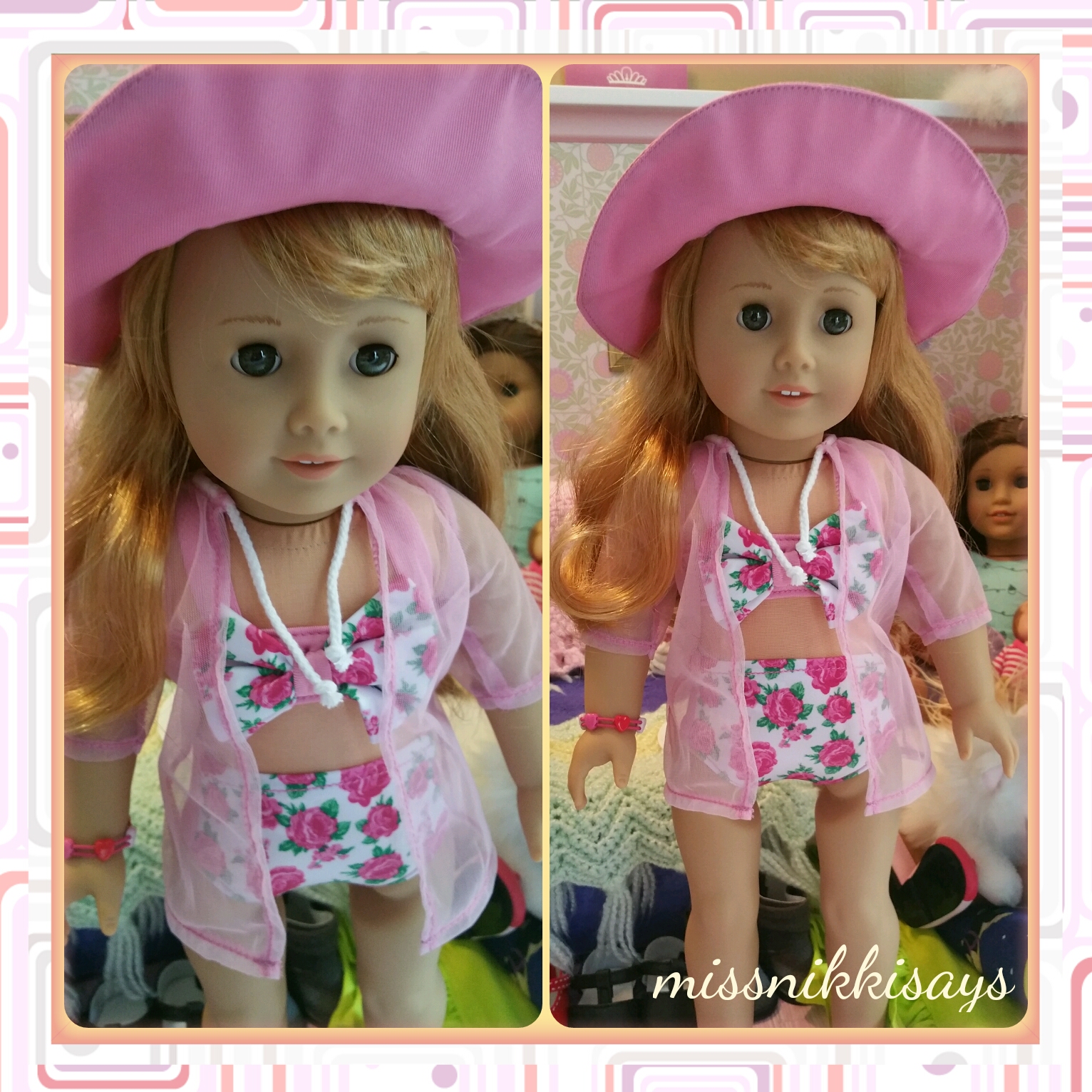 Canada
October 27, 2016 10:10am CST
I am happy that today I get to train newbies to take over my section at work. As some of you know, I work in a doll store called American Girl and we style dolls hair for customers in the "doll salon". Today I am teaching new hires how to properly style the hair, pierce doll ears using a dremel drill and all the theory behind the American Girl brand. I was under the impression that my manager would be teaming up with me but nope, I found out yesterday I will be doing it on my own. Oh well! I think I will send my letter for transfer to my manager on Friday. I have the weekend as well as Monday off so it will be nice to not have to hear about it or be made to feel guilty for a couple days. LoL! I hope you all have a wonderful day. Will try to take some pics of the training for you all to see.
10 responses

• Canada
27 Oct 16
That is very cool. What an interesting and fun job you have. It would be great to work at at place like that. I have never heard of such a place before. My grand daughter would love bringing here American dolls there for some pampering.

• Canada
30 Oct 16
Aww, I bet your grand daughter is a cutie!

• Canada
31 Oct 16


• Canada
30 Oct 16
Haha, I wouldn't go that far - but I am glad to be leaving soon.

• Portugal
27 Oct 16
You are training newbies to take over your section does that mean that you will find another job? A store where you can style hair of dolls is a happy place for children for sure

the store is always full with kids right?


• Canada
30 Oct 16
Yes, I want to transfer to a location closer to my home. Yes, I love the kids at work.


• Portugal
30 Oct 16
@MissNikki
what will be your new job?

i am sure that they will miss you


• Canada
31 Oct 16
@sweetloveforeve
I will probably just work in the kids department of the company I work for now - the other location won't have the dolls though


• United States
27 Oct 16
I would really enjoy seeing those training pictures. I also would enjoy being the trainee. Sounds like so much fun to me.

• Canada
30 Oct 16
I bet you would have fun! I posted a pic in my most recent discussion (Sunday).


• United States
30 Oct 16

• Perth, Australia
27 Oct 16
@MissNikki
Awesome!

Have a good day too!

• Canada
29 Oct 16
It was a good day of training - Will post a pic soon!

• Daytona Beach, Florida
27 Oct 16
That sounds like an interesting job to train for. Love the doll in the photo.Hope you have a great day.

• North Shore, New Zealand
27 Oct 16

• United States
27 Oct 16
Ohh that's why you have those dolls That's a cool place to work at!! Hope all goes well today! :)


• Philippines
27 Oct 16
I hope you can post one of your doll photos. Never thought there are salon for dolls. I think it is cool. I hope you can train the newbie well with gladness in your heart. At least you can impart your talent to someone and be part of their success.