Re: there was something else that went along during the day ...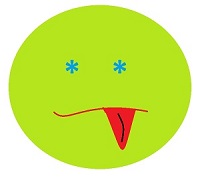 Petaluma, California
October 27, 2016 9:06pm CST
Today while I was at work, I noticed that I was feeling a bit run down, it was a little difficult to breathe, and I'm still coughing up stuff.

I've been thinking about going to the doctor to see what's going on, since I took cough medicine for about a week and stopped because you're not supposed to take it for an overly long time. I wondered today if I might, and after looking up the symptoms on line, I am 95% sure that I have bronchitis. Of course, I want to go to the doctor to make doubly sure, but.... The last time I had bronchitis I was eleven years old, and it was after coming home from sixth grade camp. Of course back then it hit me harder, and I sure wasn't going to work or anything. I wasn't given a schedule for next week, and when the call to give me one I hope it's not until after I'm diagnosed, but I doubt they're going to want me there once I tell them.

3 responses

• Canada
28 Oct 16
Well I hope you find out what it is so they can start treating the so you can get better.

• Petaluma, California
28 Oct 16
Thank you,
@Happy2BeMe
, I want to call the doctor today.

• Garden Grove, California
30 Oct 16
vest to stayt hone and get over the virus as you wound just spread it to o hters otherwise but yuoui should see your doctor too

• Petaluma, California
30 Oct 16
Well, hon, I have seen my doctor, who is the one that told me I have a virus and gave me pills to take.

I just wish it felt like it was getting better. Hopefully later in the week when I've taken more pills it will.

• Petaluma, California
28 Oct 16
I don't know,
@ms1864
, but I guess I'll find out. ;)