When You Marry for Money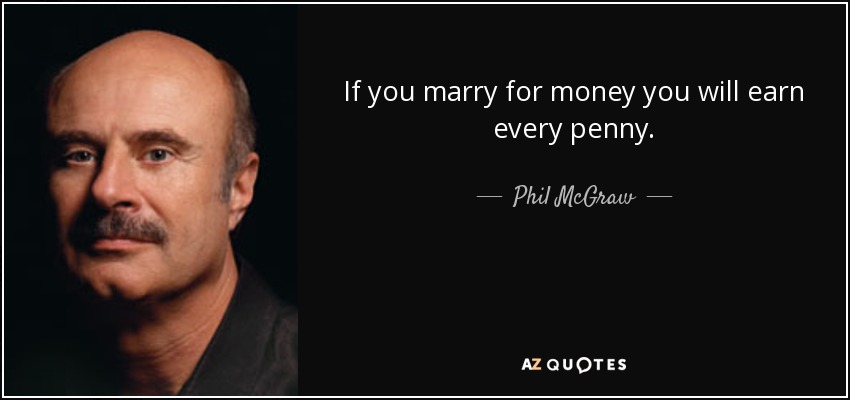 Kingston, Jamaica
October 28, 2016 8:57am CST
'Rick' married for money. His wife is not attractive, not nice, wears the pants in every single aspect. She took him away with her and when he left he told us, he probably wouldn't be able to write much. He hasn't. But every so often, when he really feels alone and sad, he'll post on Facebook. Item after item, jokes or photographs, or videos or whatever he's picked up on the 'Net. He has 'no time' to write because to send us an email he would have to say something. And he can't say anything. We 'read' his jokes, photographs, as loneliness and a kind of regret that money was so import to him he sold himself.
5 responses


• Canada
28 Oct 16
It is the choice he made and sadly one he lives with. He could always leave. He doesn't have to stay and be miserable. Poor Rick.

• Canada
29 Oct 16
@tallawah
well then it is hard to feel sorry for him. Money is not everything.

• Kingston, Jamaica
29 Oct 16
@Happy2BeMe
it is hard, in a way, but if you know how he grew up, how he tried, and how marrying this woman was the 'only door in the wall'

• United States
28 Oct 16
That is just too bad, but it is what he chose. I know people like that and they are miserable.