Buying the Warts?

United States
October 28, 2016 10:05pm CST
A co-worker of my husband told him about an incident in a restaurant where he was dining with his sister and her young daughter. The little girl had some unsightly warts on her hands and a man at the next table came over and told her he wanted to buy her warts. He took a penny and rubbed all the warts with it and then gave the penny to her and told her to keep it and put it away. The warts disappeared from the girl's hands in a few days!
6 responses

• Canada
29 Oct 16
Wow really. That is impressive. The little girl must have been happy about that.

• United States
29 Oct 16
I wonder what the mom thought about that incident, but I'm sure she was happy with the end result.

• Canada
29 Oct 16
@clrumfelt
it would have been wierd when it was all taking place though. Rather uncomfortable I would think.

• United States
29 Oct 16
@Happy2BeMe
I probably would have been uncomfortable had it been my daughter approached by a strange man that way.

• Onaway, Michigan
2 Nov 16
Wow what a weird thing for someone to go up to you and say that and do that. Never knewa penny would help get rid of warts.

• United States
4 Nov 16
There a lots of superstitious remedies for warts. If you search the internet you can find some really weird ones.

• Onaway, Michigan
4 Nov 16
@clrumfelt
I bet. Going to have to do that and see what comes up.


• United States
29 Oct 16
The man told the little girl to put the penny away somewhere and keep it. I always wondered what the man was going to do with the warts after he bought them.

• Derry, Northern Ireland
30 Oct 16
@clrumfelt
Strange but true. Perhaps the penny was just a distraction, the real cure was the man's touch.

• United Kingdom
29 Oct 16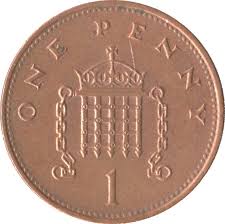 witchcraft

I wonder why US people call cents pennies when they aren't they are cents

...we call our pennies pennies because they are one penny coins


• United States
29 Oct 16
The American version. I've heard them called pennies all my life, so to me a penny and a cent are the same thing.

• Philippines
29 Oct 16
Is that true, the warts disappeared? Worked like some "magic."

• United States
29 Oct 16
It did seem kind of mystical when I heard the story, but I read somewhere the cure may have been related to the copper in the penny having an effect on the wart.

• Hangzhou, China
29 Oct 16
It is a special experience of the people related. The little girl may feel very happy about it.

• United States
29 Oct 16
I'm sure the girl was happy for the warts to be cured. It turns out there are lots of homeopathic remedies for warts and the penny cure is one of those.