I Wish to Cashout Every Month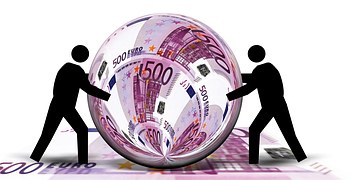 October 30, 2016 6:03am CST
It's a fine place to be. I'm loving my time and the discussions here. However, I wish to cash out every month with the time spent here. That means, my activity must fetch me 17 cents everyday. What should be my strategy to achieve this target? I'm sure many of you earn here much more. I'll appreciate your tips.
10 responses

• North Las Vegas, Nevada
30 Oct 16
Well your strategy would have to be being more active and interacting haha

. If you have time to be here for 1 hour every day then I am sure you could make it slightly OVER 5 bucks. Not that hard.


• Cambridge, England
30 Oct 16
Since your earnings don't depend directly on your own activity but on the interaction your posts receive from others, you should be thinking about how you word and manage your discussions so that they become a collection of long threads with many comments backwards and forwards between you and others. In other words, what you should aim for is a discussion rather than a question with several answers (responses) and very little discussion.


• United States
30 Oct 16
Plan to be on every day and post on discussions that you have an answer that is helpful and adds something to the discussion that was posted by you of somebody else. I think the most important way to earn is be active and willing to spend the time needed regularly.

• Prairieville, Louisiana
13 May 17
Yesterday I earned 89 cents in mylot.

• Philippines
31 Oct 16
some people post more, some people interact more.

•
31 Oct 16
Post and interact.These two are the keys.

• Sheffield, England
30 Oct 16
I don't really have a strategy. I just plod on, try and make sure I spend some time on here every day. I think it's important to spend the bulk of time commenting on other people's discussions and getting a conversation going. I've noticed I don't post my own discussions that much compared with others.

• Cuyahoga Falls, Ohio
30 Oct 16
Interact more is the way to go. If you don't cash out this month, aim for next month. I didn't make it lost month and will do make it tomorrow. Sometimes it's nearly next to nothing of impossible, unless you're on a lot of time and post/comment/like a lot.