Your Good Name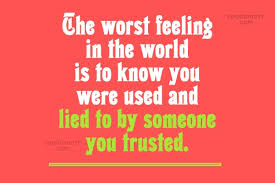 Kingston, Jamaica
October 30, 2016 10:24am CST
I was brought up to hold my reputation very highly. I know there are people who put their good name in the toilet, either knowingly or unknowingly. A chap I know was 'invited' to be a Mod for a particular site. He became the 'face' of the site. He did NOT own the site. He had no personal connection with the Owner. He ran from one place to another touting the site. People came on and he was busy being the Mod. There were so many items he was spending all his free time trying to get through them, which was not possible. The major problem was when people complained and he was in the first assault. He was often joined by a few users who had been paid by the Owner. The site was a scam, but he didn't know. He was just the Shill, bringing people in, attacking people who criticised the site, but had no control over who was paid and who wasn't. When the site went down, the Owner taking the money, he was attacked on every site. There was nothing he could do except slink away. He sent me a PM, because he had attacked me as if I were ISIS and felt guilty. I told him; "If you aren't personally responsible for payments so that the money is coming out of your pocket, don't defend a site. You don't know if it will pay. You don't know if it won't go down. You are just a pawn." On writing sites, as in real life, don't slap your name on anything you don't control. You don't know if the site will pay, if it is a scam, and the fact you were paid doesn't mean it is legit.
1 response

• United States
30 Oct 16
The unwise will tarnish their reputations if they do not become aware of the legitimacy of a site.

• Kingston, Jamaica
30 Oct 16
One can say; "I joined LB in June and was paid in Sept." That is true, that is all the person knows for a fact. They can't say; "LB Always Pays!" They can't make a judgement about why another writer wasn't paid. All they can do is look at their receipt and say, "I was paid in September."