Happy Halloween 2016!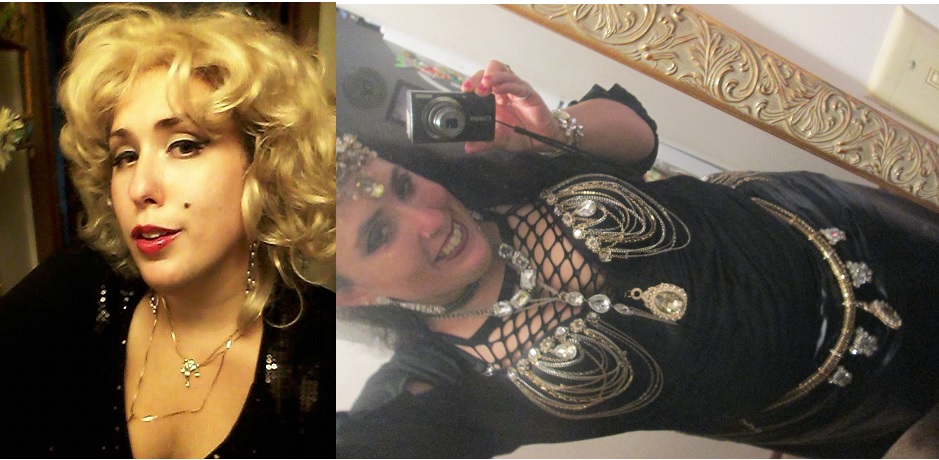 United States
October 31, 2016 12:19pm CST
Given that I celebrated over the weekend - today doesn't feel like Halloween to me, but here it is already. Actually I think I'm a little stunned that this fact means that tomorrow is November already! This year is flying by and that is just fine with me as 2016 has been an odd year. Well the weekend that I was complaining about didn't go so well. Nothing major in the grand scheme of things I guess. I have debated writing it all out here, but am afraid that if I do so - there will be too many details to explain, so suffice to say this much - someone I thought highly of really, really, let me down. Oh I'll survive, I have my health, family, friends and roof over my head, and food to eat.. but in effect the actions of this one person have ended a 4 year friendship between he and I. I am beyond disappointed. In spite of that fact I forced myself to try to have fun anyway. I made a new friend. So that's nice. In a way it might make up for what Tim* did. Anyway! What are you doing today? Did you party on the weekend or will you today? Today is a normal day for me. Trick or treat! *Names changed to protect the guilty. Photo: taken by me - selfies in my Halloween costumes. Friday, Marilyn Monroe. Saturday, Cleopatra
10 responses

• Canada
31 Oct 16
Sorry you were let down by a friend you thought highly of. It always hurts when something like that happens. We don't really do anything for Halloween. We will probably watch a horror movie or two tonight.

• United States
1 Nov 16
Thanks! I don't know why some people are like that. What movie did you find? I see "The Fog" was on TV , but I just watched it....

• Canada
1 Nov 16
@FayeHazel
We didn't end up watching them my fiance didn't want to lol He doesn't like scary movies. We ended up just watching a few TV shows instead.


• India
31 Oct 16
I really liked the Halloween costumes and make ups..

.... Good decision to make new friends already#

.... We don't celebrate Halloween here, so no plans.

• United States
1 Nov 16
Thanks! I am trying to get better at make up and new friends are such a comfort. Do you have a similar celebration - a different time of year maybe? That's interesting!

• India
1 Nov 16
@FayeHazel
Same time of year and different celebration we have. Diwali..its still going on.


• United States
31 Oct 16
So glad to hear you met someone new!!! We are ready with candy for the trick-or-treat visitors. Always fun to see the little ones.

• United States
1 Nov 16
Ah I do wish the apartment building I lived in got some trick or treaters , that would be fun

• United States
1 Nov 16
@FayeHazel
We had around 80 kids since it was a school night. When Halloween falls on a weekend day, we have many more. We really did have fun last night.


• United States
1 Nov 16
Thanks Jabo -- I was amazed that I got the make up that well, esp. for Marilyn

• Australia
1 Nov 16
lovely photos!


• Banks, Oregon
1 Nov 16
Happy Halloween and, love the costume

I just watched scary movies and, ate candy mostly lol.

• United States
1 Nov 16
Thanks TR - I appreciate that. Candy and scary movies - good mix. :-)


• United States
1 Nov 16
Thanks I do really appreciate both of those compliments

• Colorado Springs, Colorado
3 Nov 16
No party here. We just hung out.

• United States
1 Nov 16
So sorry to hear that someone trusted was discovered to be in-trustworthy but you sound (by my reading emotions through your words) okay with how things have transpired and now dealing it with it makes you a better stronger person. In the mean time, there was no celebrating the holiday of harvest over here, not one kid for trick or treat in our neighborhood . . .