Little Sammy and the Marching Band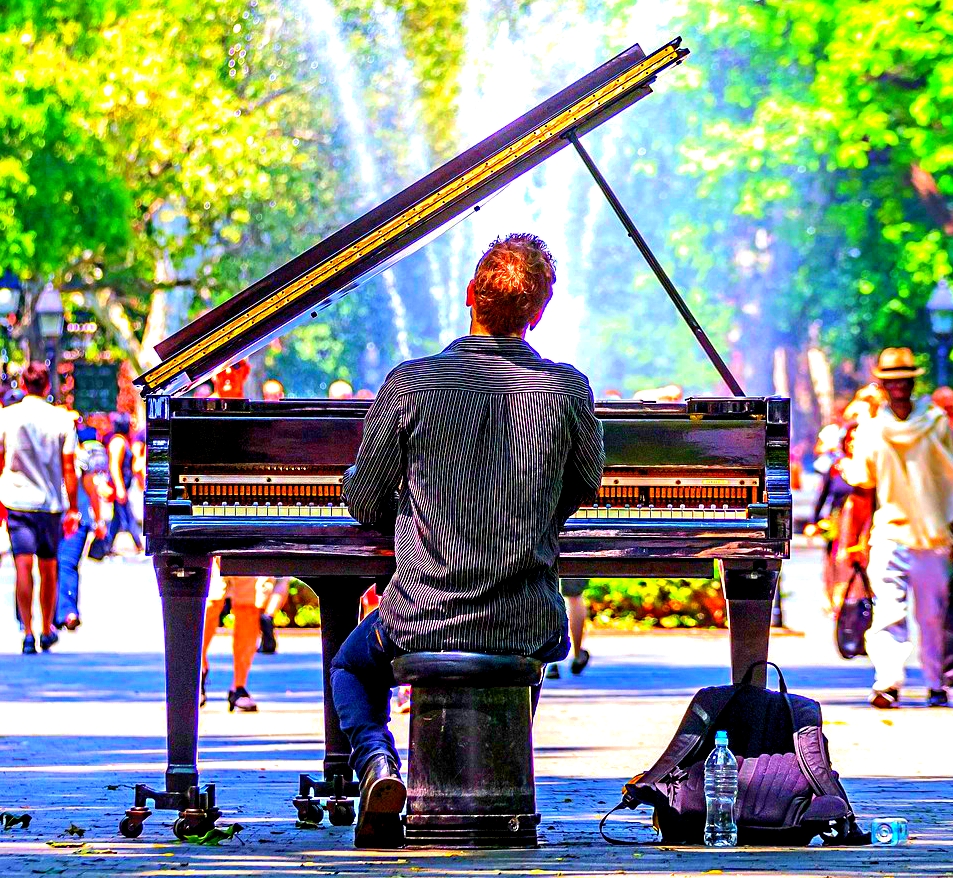 Goodfellow, Texas
November 1, 2016 3:36pm CST
Little Sammy and the Marching Band - Not so many moons ago we brought little Sammy downtown on a holiday to watch the school marching bands do their musical stuff as they went on down the street in a really fine parade. Sammy was most impressed. In fact, Sammy became all excited to the point where he pestered us to let him join the marching band when he made it into high school. "Can't you just see me there, marching along with that music-maker thing on my shoulder? I will be the best marching band music person this world has ever seen and heard." And so it came to be. Sammy got to high school, growing up bigger and stronger as the years allowed and how hamburgers and soda pops assisted. He kept his promise to himself - joining the marching band. We kept our promise to Sammy. Let the kid join the marching band in high school. All he had to do was to choose which instrument he wanted to carry on his shoulder and on which he would play. Sammy, the best marching band music person in the world. He chose his instrument and learned to play good marching songs on it during the summer months just prior to his entry into high school and into the school's marching band. It is a good thing for Sammy that he had gotten both big and strong by that time. His choice of instrument was the piano. * * * * * * * * * * Piano photograph from Pixabay dot com * * * * * * * * * *
3 responses


• Goodfellow, Texas
2 Nov 16
@jaboUK
- Ms Janet - I knew that you would enjoy hearing about (fictitious) Sammy because you have both lots of sense and a great sense of humor. Maybe I should tell you that Sammy developed big time hearing problems soon after joining the marching band. You see, he never could read a note of music and so he had learned to play the piano "by ear." When carrying the piano around, it ground his ears down to a pulp and that just about did the kid in as to his hearing...

-Gus-

• Goodfellow, Texas
2 Nov 16
@jaboUK
- Ms Janet - Take two aspirins and if the pain lingers, return for another session. -Gus-

• United States
1 Nov 16
Hooray for Sammy! The best piano-lugging, marching-band member of them all!

• Goodfellow, Texas
2 Nov 16
@Corbin5
- Ms Deborah - You betcha. Sammy was a cool one, but very strong. And he played the notes loudly, too.

-Gus-

• Garden Grove, California
29 Nov 16
darn you ,made me laugh so hard I almost choked a piano ,mist tell this one to my son

• Goodfellow, Texas
29 Nov 16
@Hatley
- Ms Patsie - The next time I decide to joke around, I will have to send you a note to not look at the post.

-Gus-