A Healthier Reception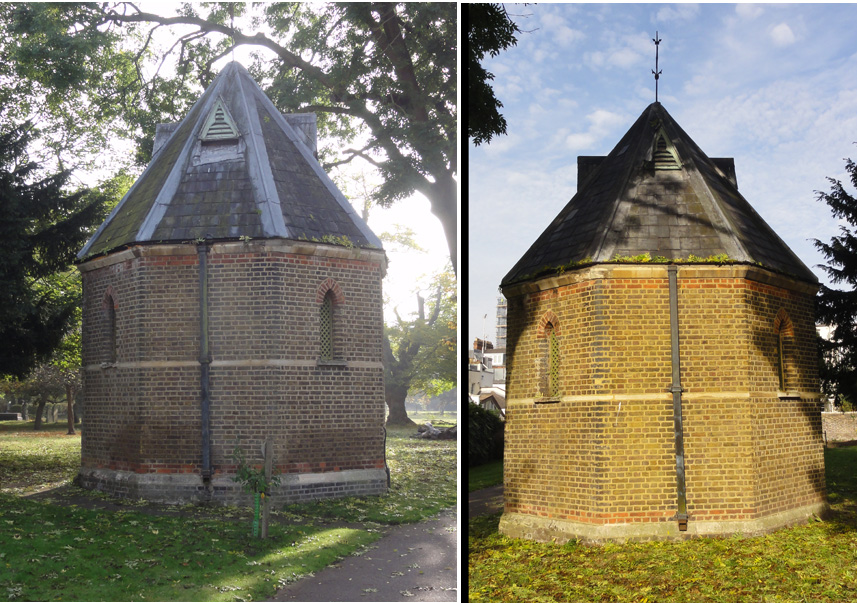 London, England
November 2, 2016 7:59am CST
Victorian London was swept with waves of cholera, its many victims mainly came from amongst the poor, slum dwelling class. When a family member died, until enough money was saved for a funeral, the body remained at home. Home being a single room with several generations living it and the body could be there for up to three weeks. As part of an improvement for public health, 'Reception Houses' were built and bodies would be stored here, on stone shelves, until burial. The one in the picture, built in 1869, is at Hammersmith's Margravine Cemetery and only last week given protection as a Grade II listed building. By the 1880s these buildings had gone out of use, with the widespread establishment of undertakers. Now, this is the only example in London and until recently was thought to be just an unusually shaped tool shed.
9 responses



• Bunbury, Australia
2 Nov 16
I find stuff like this really fascinating so thanks for sharing. What a quaint little building. I was thinking it would make a great cubby house but maybe not now I know its real purpose. :)

• Los Angeles, California
2 Nov 16
That is a fascinating bit of history. "Reception Houses" has such a genteel ring considering their use.

• United Kingdom
20 Nov 16
It's amazing really just how much has changed in the last 150-odd years. The organisms causing disease (or even the idea that organisms did cause disease) hadn't yet been discovered so of course how to prevent the spread of diseases was unknown as well. In fact it was one doctor's study of cholera that revealed that it was one water pump that was the source of the disease, leading to improvements in public health. The idea of germs only came later. People had all kinds of ideas, thinking that cholera came from damp air while malaria was caused by eating too many watermelons.

• London, England
21 Nov 16
Ah, you beat me. I was going to do a little write up on Dr Snow. I have a piccie (somewhere) of the water pump he locked. It is not the original, but one that is a bit of a momument to his efforts. There is a pub across the street from the pump named after him

• Preston, England
7 Nov 16
fascinating if grim historic reminder of such awful times

• United States
3 Nov 16
That was very interesting to read. Thanks for sharing.



• Colorado Springs, Colorado
3 Nov 16