Don't tempt me! Just go away. Shoo.....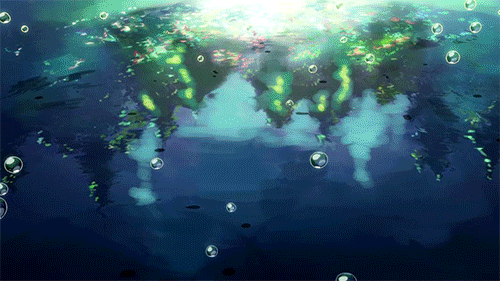 India
November 3, 2016 2:00pm CST

I know what you are up to! Don't try to act all innocent because I am well aware that you aren't. That face won't fly with me! Did you really think it would be that easy to get me to give in? Okay maybe yes, it is that easy

BUT you didn't have to take or try to take advantage of it. I want you too. I really do.......so very much! It's really hard for me to say this. But we can't or more precisely, I can't. So, go away please!

Are you being tempted by some advertisements on your screen too? Yes I was talking about ads. What did you think?

*tsk tsk* The advertisements on my screen are displaying a game that I really want to buy but I can't since I am saving for something else. Maybe next month, I might buy that game. But I can't now! Geez! The ads are really not helping.

(Photo by BestAnimations)
9 responses

• India
4 Nov 16
Okay, alright! Going away!





• India
5 Nov 16
@hora_fugit
Since when you shape-shifted into a PS3 game?



• India
5 Nov 16
@Lucky15
Hey! How are you? Yep I am saving too. I have been adding up money here on myLot for months. I will cash it all out in January!


• Philippines
5 Nov 16
@Daljinder
me, it would be on December, haha am fine deejay :))

• Green Bay, Wisconsin
3 Nov 16
I find them extremely annoying, but not as annoying as my screen taking leave and another popping up to grab my attention.

• India
5 Nov 16
@just4him
You are having trouble with pop ups? I hate those


• Green Bay, Wisconsin
5 Nov 16
@Daljinder
Yes, but not yesterday or today thankfully.



• United States
3 Nov 16

• Vietnam
6 Nov 16
Sorry, I really don't understand what are you talking about. Just known that have some angry on that. Sorry again



• Vietnam
6 Nov 16


• India
5 Nov 16
@ms1864
YAY I LOVE junk food. lol But I can control myself IF I put my mind into it.



• India
5 Nov 16
@Jenning
I guess I just found I have omniscience too.


• Nigeria
5 Nov 16
@Daljinder
Well not so. You have Logicscience.




• Philippines
4 Nov 16
Yes , specially that one which says you can earn this much etc .

And also those with pictures of nice bags .


• India
5 Nov 16
@SIMPLYD
Those money ones are annoying. I can't even get rid of them.

Do you search for bags online often?

• Philippines
6 Nov 16
@Daljinder
Yes, ilike just seeing them , but don't buy though .


• India
5 Nov 16
@vandana7
You are the last person I will disclose it to. I still remember "I will get even bit".