November 3rd, Already!!!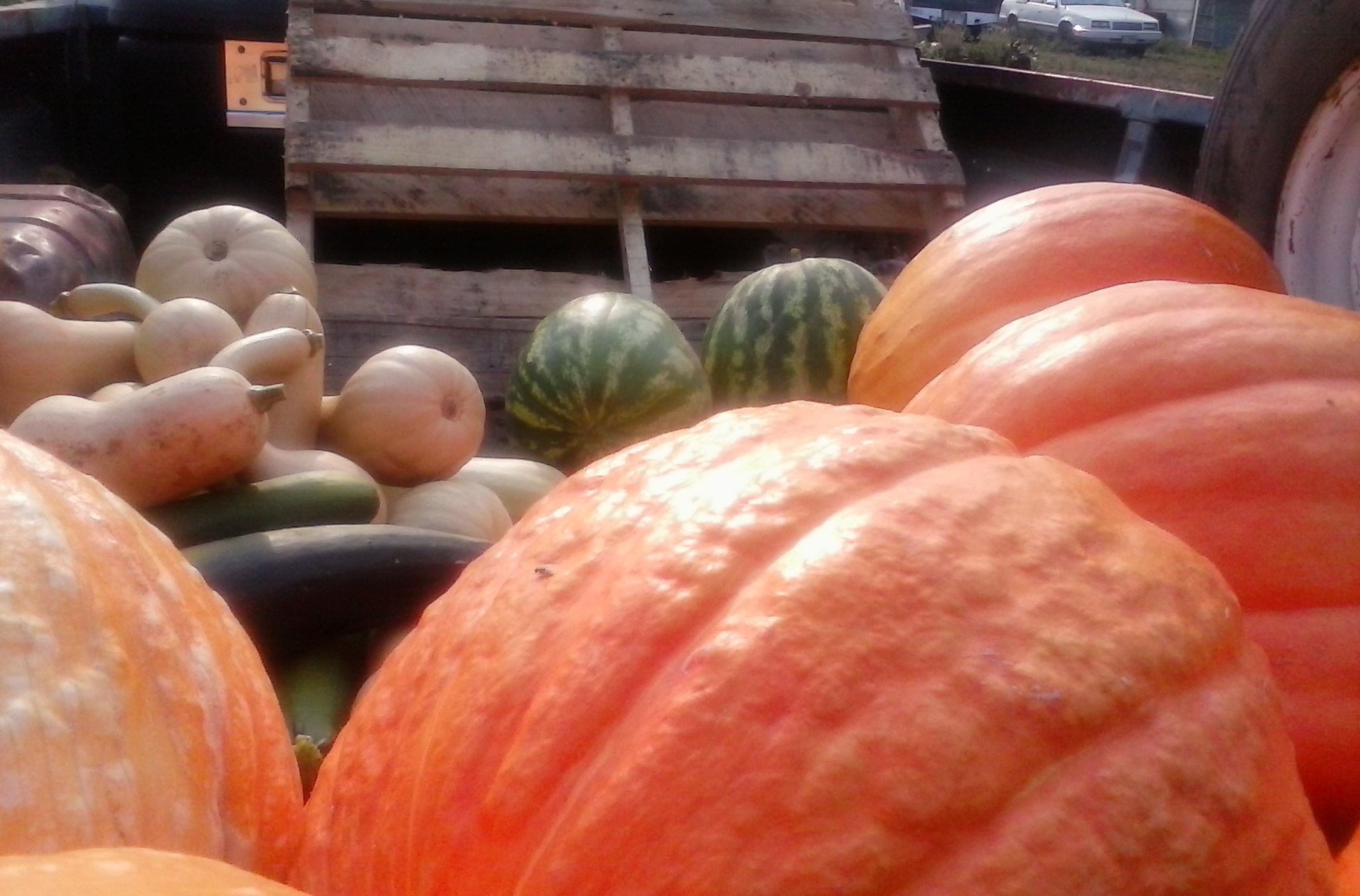 United States
November 3, 2016 2:08pm CST
My, I was going to write a post welcoming in November!! Well, I missed it by 3 days!! Don't know if it's because I'm getting older, but time sure flies by fast!! Or maybe it's just because I get busy doing things and forget?

It's still getting warm here during the days but cold at night!! Can't believe in 3 weeks it will be Thanksgiving!! Don't have any plans for Thanksgiving. Since we live so far for every body to travel, it seems pointless to have a big Thanksgiving meal. Since we're outsiders to the community even though we've been here 3 years, don't know of anyone to invite, so we just keep it simple!! Do you have any plans for Thanksgiving? ~Peace~ photo is mine of produce from my garden last year
5 responses


• Philippines
4 Nov 16
It is really moving so fast. We do not celebrate Thanksgiving here in my country. Enjoy yours

• Guangzhou, China
4 Nov 16
i'm a outsider too.but i have many friends here. they have stayed here more then 10 years while i came here last week.the weather is a little cool now. we never have any plans for thanksgiving but we have some plans for the Spring Festival ever year ,and we all go back home for half a month.


• Garden Grove, California
3 Nov 16
wow you had a wo nderful harvest lvingb here in this reitrement center we know we will have a special dinner thanksgiving only either the day before or after then comes the part I dread the sack dinners you have to line up for them and i do hate limes as my right knee gets to hurting and I end up in pain ughl