Snow Party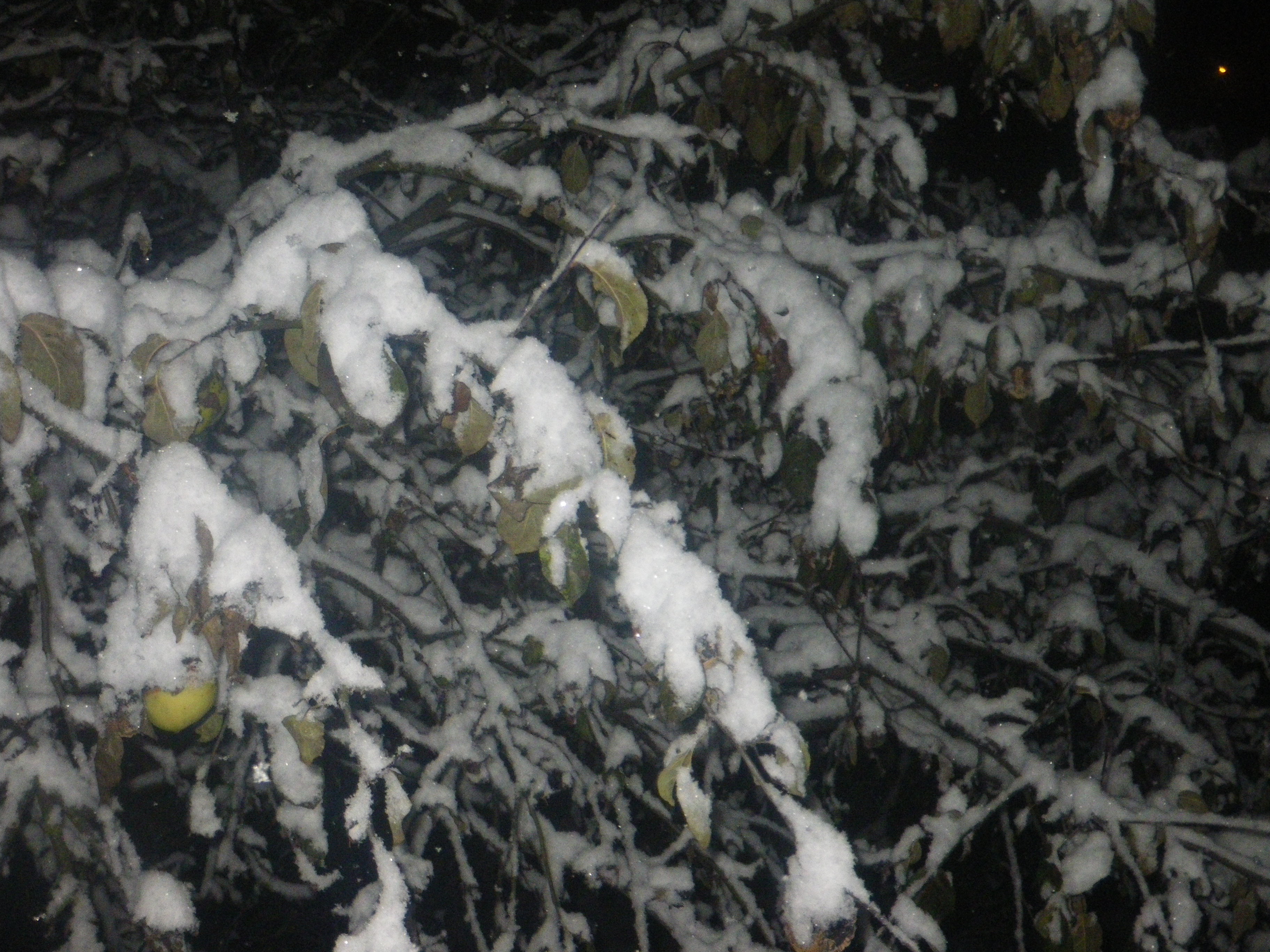 Daytona Beach, Florida
November 5, 2016 3:48pm CST
A day ago I told everyone we had a light snow and then it melted. Well it came back with a vengeance and got me singing the words – let it snow, let it snow, let it snow. I have added a picture of the snow hanging heavy on the branches of our apple tree and if you can notice the one green thing in the pic is an apple that was still hanging on the tree. The cat is having a fit whenever he has to go outside because it means running into the snow, doing his thing and running back out with a belly fur full of snow. Are we having fun yet? Since I wasn't prepared for any of this then - NOT. How are you all doing?
6 responses

• Bunbury, Australia
5 Nov 16
That poor apple. Will it be any good to eat?

• Daytona Beach, Florida
9 Nov 16
I have no idea
@judyEv
with all the snow in the garden we haven't gone very far from the house and that apple is still in the tree but free of snow now. It just refuses to fall down.


• Bunbury, Australia
9 Nov 16
@RasmaSandra
If it became frozen then thawed again that wouldn't be the best for it.


• Los Angeles, California
5 Nov 16
It is a warm day in the 80s here in the LA area. No snow in sight!

• Canada
5 Nov 16
I am not ready for it yet but it could arrive anytime. The is a really nice picture.

• Daytona Beach, Florida
14 Nov 16
The apple tree right outside our bedroom window where bird choruses sing in the spring and summer
@Happy2BeMe

• United States
5 Nov 16
I'm not ready for snow but I love your picture especially with that little green apple all covered in snow