Laundry accomplished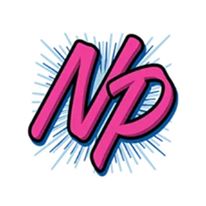 Wausau, Wisconsin
November 5, 2016 5:38pm CST
So my laundry is finally done even though it took from 10:30am to like 3:30pm to do but at least it is done. Going to do it next Sunday too since my mother in laws boyfriend will be on vacation and my husband will be at a concert with his cousin. They are seeing Five Finger Death Punch (FFDP.) Whatever gets him out of my hair lol. Did you do your laundry for the week?
5 responses

• Canada
5 Nov 16
lol glad you can get rid of him for a bit lol My laundry day is tomorrow.

•
5 Dec
Nah. I don't do laundry. Too lazy though.

• Wausau, Wisconsin
7 Dec
we move soon so i can do it myself more often

• United States
17 Jan 17
I feel like my laudry is a never ending bottomless pit. I try to do a load a day. My boys go through 3 outfits a day! Pjs, then school outfit, come home change again. Thays my oldest hes almost 4.then my 11 month old is just the messiest eater so he goes through 3 outfits. Plus my work clothes and hubbies. If i wait until the weekend its just insane.


• Wausau, Wisconsin
5 Nov 16
That is good. When we move I can do it all the time.

• Jacksonville, Florida
5 Nov 16
Your glad your husband is gone and I am wishing mine was home! Lol. My husband did our laundry the other day-so glad to have clean clothes again!