Preston Pub Sign Study Lane Ends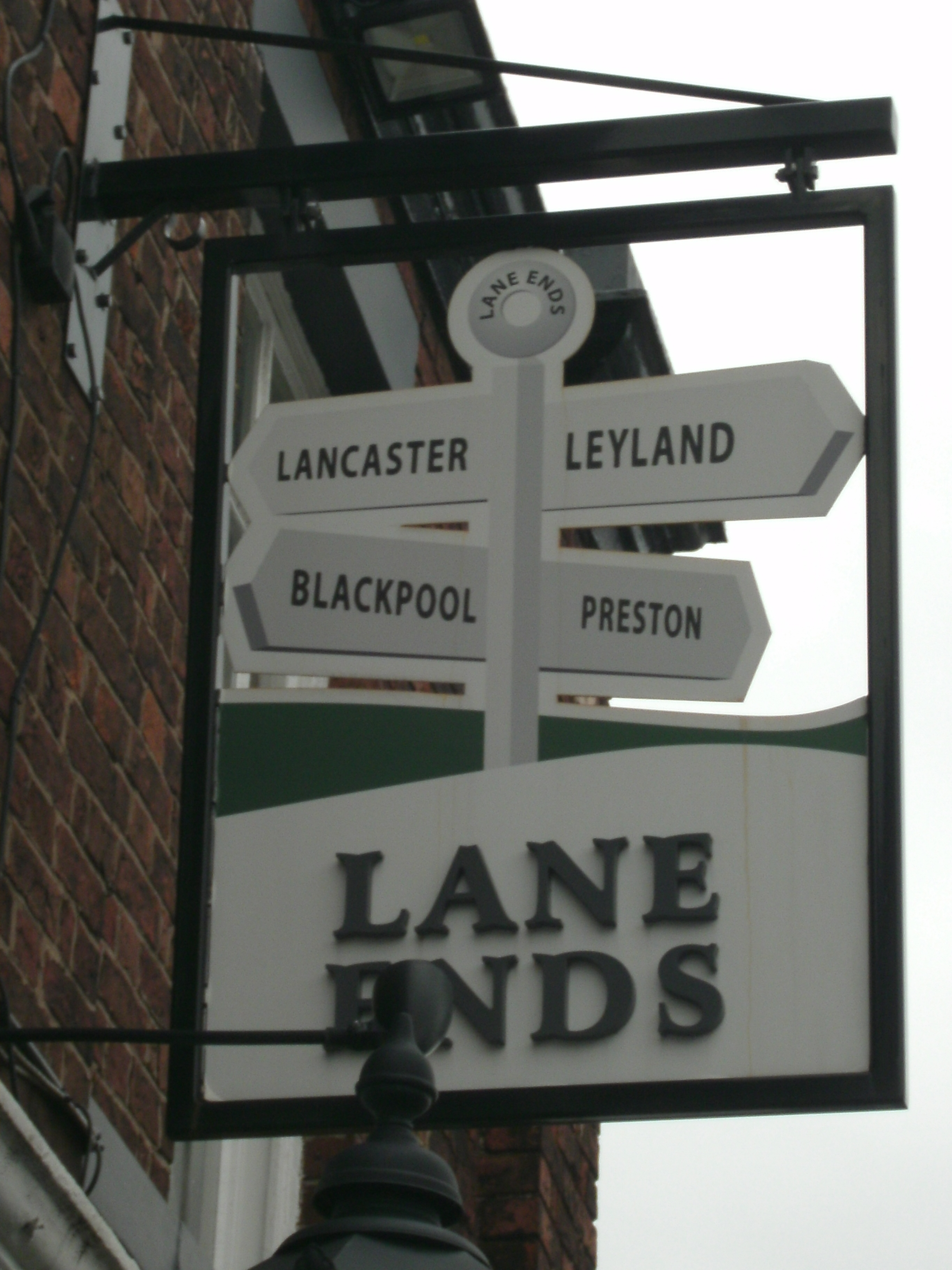 Preston, England
November 6, 2016 4:41am CST
A large pub dating from 1852, and located at an important crossroads. The sign points out to four destinations, Blackpool, Leyland, Lancaster and Preston reminding us that Lane Ends are also beginnings if you start your journey from them. The way-pointers each point in the right direction so this is a rare three dimensional sign. Pubs were once so common in the towns and cities that they were important and perfect navigation and direction aid landmarks. You would tell someone, 'go right at the Royal Oak, left at The Fox and the place you want is right by the Lane Ends'. With so many pubs gone now, we have to use sat-nav instead. The pub has extensive cellar space. Boddington's Brewery, then based in Manchester, realized that Preston was not hit as badly as Manchester in the Blitz and sent many of its sacks of hops and yeast for storing at Lane Ends until the war was over. The pub delights in its colourful eccentric customers as seen over the years including local funeral director Harry Whalley who used to take measurements and notes of customer's sizes so he could be ready for them when they became his customers. Arthur Chappell
7 responses

• Oxford, England
6 Nov 16
You should write a book about all these signs. A great and interesting history.

• Preston, England
6 Nov 16
@Jackalyn
hoping my talk on them in a few weeks might open that possibility up for me

• United States
6 Nov 16
I like the 3-dimensional signs. Though I don't think I would go there that thing about Harry is a little concerning.

• Preston, England
6 Nov 16
@FayeHazel
Harry's long since gone - you'd be quite safe now


• Switzerland
13 Mar 17
@Lupita234
Yes, it's more or less the same situation.

• Centralia, Missouri
7 Nov 16
I rather like the cut out effect

• Los Angeles, California
6 Nov 16
That is an unusual sign and clever play on the pub's name.

• Denver, Colorado
6 Nov 16
That's hilarious! Love the sign, too.

• Bunbury, Australia
6 Nov 16
Undertakers seem to be a breed all their own. I guess you'd get a bit worried if Harry turned up with his tape measure while you were having a drink.