We fell back last night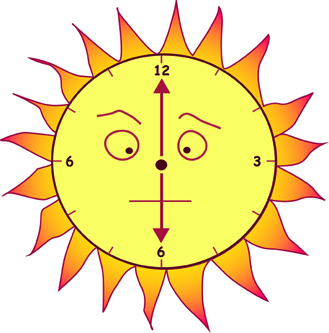 Nevada City, California
November 6, 2016 10:16am CST
I forgot that it was time to fall back last night. This time of year, people complain about the time change. Personally, I'm a fan. In the summer I look forward to daylight savings time. I know it's hard to get up an hour earlier, but I get used to it pretty fast. I enjoy how the days seem to last forever. Of course the days are so long in the middle of the summer anyway, that even with the adjusted clock it's daylight at 6:00 in the morning and it's still light at 9:00 at night. Then, it really is necessary to change the clock back to regular time in the winter. I remember during the oil embargo in the 1970s when the government decided that we could save energy by having daylight savings time all year round. It really did not work out so well. With the short days, instead of using electric lights at night, we had to use them in the morning. I remember well waiting for the school bus under a bright moon, with the stars twinkling above. I don't mind the time change, in fact I like that I got up at the same time, but the clock says it's earlier. Still, I do not look forward to those short dark days ahead. I need to move to the tropics. Graphic by the author
9 responses

• United States
6 Nov 16
I'm with you on not being a fan of the dark days. I live pretty far north, so before it's over we will have only about 8 hours of light in December.

• United States
6 Nov 16



• United States
6 Nov 16
Our dog was the only one confused here. My husband and the dog go to the dog park every morning at the same time, and she bugged him all morning due to the fact that she thought they should have been on their way an hour ago.

• Colorado Springs, Colorado
6 Nov 16
I'd forgotten all about it until i started reading all the time change posts this morning. We'd still be off.

• Winston Salem, North Carolina
6 Nov 16
I'm not fond of long nights myself. Love the extra daylight we get to enjoy in the summertime.

• Oxford, England
6 Nov 16
I get so confused when tbe clocks change. My body hates it.

• Toccoa, Georgia
6 Nov 16
I am glad I got the extra hour of sleep and rest.

• Canada
6 Nov 16
The days are definitely getting shorter. With the time change it will be dark by the time either get home from work. I am not liking that idea at all. Short days can get depressing.