Lizard in kitchen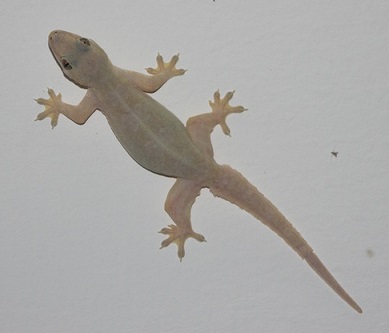 India
November 6, 2016 12:33pm CST
Just imagine, you spot a lizard on kitchen walls...while most of them would stick to a position and wait for its prey, this lizard seems to be unwell & after 10-15 mins slides down the wall and again climbs up.


That's dangerous, as it might have dropped in any food items kept in kitchen...so for last 30 mins, we all were after the lizard to direct it out of the kitchen window in the dark...its irritating n fun as well!!

Have u ever faced such situation??
6 responses

• United States
6 Nov 16
Never have I faced this situation!

• United States
6 Nov 16

• India
6 Nov 16


• Philippines
7 Nov 16
In our bedroom , i can see a lizard sometimes . Also in the receiving room . In the dining , sometimes i see one under the lazy Susan of the dining table , so we don't put food there when we will not be eating yet .

• India
6 Nov 16
Looks like hibernation is taking effect but this one is being stubborn!


• Philippines
7 Nov 16
Yeah I encounter this, when I'm driving there's lizard in my front... when I'm driving lizard looks going to fly because of the speed

• Philippines
7 Nov 16
@nomus24g
Yeah thats correct, Im on highway and cant stop so I control my speed and when I saw a gas station I keep on tapping the mirror for him to walk away

• Cagayan De Oro, Philippines
28 Sep 17
That was a fun seeing big lizard ready for the table, lol


I had never experienced like that. If ever, all people at home may fly hehehe, allergic of lizards.