Done with my friend, my neighbor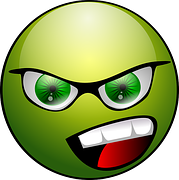 Wausau, Wisconsin
November 6, 2016 7:00pm CST
So I have been helping a friend who is also my neighbor, the one I called Social Services on and I have finally had it tonight. She messages me to inform me that we have 3 days to get our stuff out of her garage no matter what or it all gets thrown out. Well, my husband works 9 hours days and now we are on a time limit to get the stuff moved out in less than 3 days. She claims that there is a mouse infestation in the garage. Well, the funny thing is is she puts her garbage in the garage and never takes it out and that is why there is an infestation. Tools don't cause mouse problems. Well, needless to say, I am done being her friend and done helping her now. I found out the truth from her downstairs neighbor that she owes a ton of money to the landlord and is being evicted. All I have to say is is Karma will get her. She had her friends sticking up for her and yelling at me when I went to talk to her. No one wants to be around her or her friend and I am far done with her. I am even taking her off my Facebook along with her friend. I am so done and ticked off its unbelievable. Gonna go for now. Got a long week ahead now...I just wanna scream so bad...ugh
7 responses

• Canada
7 Nov 16
You don't need friends like that. It is best to remove her from Facebook. Get your stuff moved out and you never have to talk to her again.

• Wausau, Wisconsin
7 Nov 16
That is what we are doing. I have done a lot for her and once again she did me wrong.

• Canada
7 Nov 16

• United States
7 Nov 16
Are you going to get your stuff?

• Wausau, Wisconsin
8 Nov 16
It's all my husbands but yes

• United States
8 Nov 16

• Wausau, Wisconsin
8 Nov 16

• Australia
7 Nov 17
Hi Nikki, I sense this is really causing you undue stress AND distress. Not only is it truly sad to have a fallout with people we considered friends, but it is obviously affecting some sort of living/storage arrangements with them. Now, it's quite hard to assume who's right or wrong just by the things you're telling us, but one thing's for sure, if someone is becoming toxic in your life, it's worth dropping that relationship, even if it takes burning bridges sometimes. Sometimes, it is also us who are the toxic friend, and when that happens, it's worth taking a step back to put things in perspective. I still hope down the track, reconciliation will happen. But at times, when that's not even an option, then at least you both give each other the freedom to move on. I've had a friend I hurt so bad. I have apologized and he said he has forgiven me but we never spoke to each other again. My last message to him remained seen but unresponded. I took it as a silent way of telling me to fook off.


• Toccoa, Georgia
7 Nov 16
That is sad when friends turn out like that. You are better off without that!

• Wausau, Wisconsin
8 Nov 16

• Oxford, England
7 Nov 16
Sounds bad. At least you know she will soon be gone.

• Wausau, Wisconsin
8 Nov 16
Yep. She was still causing problems today

• Garden Grove, California
7 Nov 16
a fair weather f ri end who turns on you when things go wrong hate t hose ugyh

• Rochester, New York
7 Nov 16
She doesn't sound like a very good friend if you ask me.

• Wausau, Wisconsin
7 Nov 16
Nope. She was and now she isn't. Turned her back on me along with her "bestie" who talked crap about her a bit ago too