Quick thoughts 11/6/16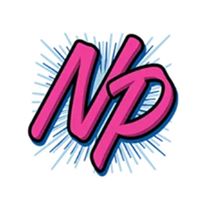 Wausau, Wisconsin
November 6, 2016 10:50pm CST
It has turned out to be a very bad night. Got into the worst fight ever with my husband and stopped being friends with a few people. I have bipolar depression and it seriously sucks a lot. Tomorrow I have my sons first dental appointment and I am nervous about that. I have a lot of ideas of what to write here. I can't wait. Depression don't help though either when it makes you think a lot. I will write a blog about another issue I am having with my husband since he put something on his Facebook wall and since I been upset with it. I am just really hurt. The weather was very beautiful today, too. 70 degrees and I loved it. I have been watching Christmas movies all night so far and I don't mind. How is everyone doing tonight? Off for now...later.
8 responses

• Roseburg, Oregon
7 Nov 16
I hope you can relax and watch some good movies. Have a good night.

• Wausau, Wisconsin
7 Nov 16
Trying to relax but I don't know anymore.

• United States
7 Nov 16

• Wausau, Wisconsin
7 Nov 16


• Orangeville, Ontario
7 Nov 16
I'm feeling pretty depressed myself, and it is also about my husband. I watched a vlog a couple of weeks ago about a young man (27) who talked about a dream he had that made him realize he wasn't giving as much as he could in his relationship with his girlfriend. I commented that there should be more men like him out there. I went on to say some other stuff about his video talk about relationships and he was touched enough to post about my response on Twitter. I have made some stupid mistakes with men in the past and to avoid making another stupid mistake I'm just going to stick with the mistake I have now.

I hope watching the Christmas movies are making you feel better. I imagine they are romance movies (at least the ones I saw in the guide are) and that would likely make me more depressed. Take care, my friend.

• Wausau, Wisconsin
7 Nov 16
That is sweet to hear. And men wonder why women go lesbian lol

• Orangeville, Ontario
7 Nov 16
@carebear29
Funny you should say that. After my first husband left me he told me I was going to "turn lesbian".

• Garden Grove, California
12 Nov 16
One of these days son you and him willhave to split it just isd not getting better hugs hoe yu feel better hap poier for now

• Oxford, England
7 Nov 16
Maybe take the issues between you to a counsellor or it gets too much. You need to take the stress off, not add to it by inviting replies.


• Wausau, Wisconsin
7 Nov 16
Yes. I am trying my best to stay together

• Banks, Oregon
7 Nov 16
Hope tomorrow is a better day and, I am doing pretty good.

• United States
7 Nov 16
I am having a better night then my afternoon went.

• United States
7 Nov 16
I am sorry to hear. I hope everything somehow gets better for you. About to go to IN&OUT for food because my boyfriend is hungry.

• Wausau, Wisconsin
7 Nov 16