Taking Chances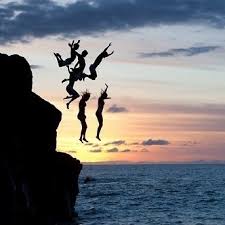 Philippines
November 7, 2016 2:15am CST
What's life really is? Is it a struggle? Is it contentment? Or is it taking chances? Taking chances is not all success. Sometimes it's worth it. Sometimes it is not. But how will we're going to know if we will succeed or not if we did not even try to take these chances? If we want changes to happen in our lives, we have to take a chance. Taking chances is what makes our lives exciting. So start taking chances now. Don't be afraid. Because in the end, we will only regret the chances we didn't take..... Photo credit : 8tracks.com
7 responses



• Banks, Oregon
7 Nov 16
Very wise words, but it is also wise to be cautious.

• United States
7 Nov 16
Yes we should take our chances! And of course be safe too

• United States
8 Nov 16
This is what I needed today. :-) Thanks! :-)

•
7 Nov 16
I totally agree. I have taken a lot of chances in my life.Of course,i did not succeed in all of them but i do not have any regrets.

• Chennai, India
7 Nov 16
I have to agree with this as I have experienced this in my real life. There are a lot of times that I have regretted for not taking the chances and using the opportunity when it came to me. So it is always better to try rather than regretting later.

•
7 Nov 16
think before act and be brave to do so