What do you think about the ranking in school?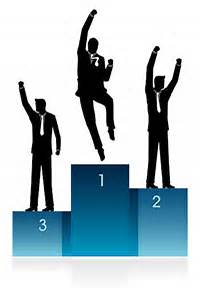 Guangzhou, China
November 7, 2016 8:01pm CST
Yesterday I had the parent meeting and I was glad that my son did it well in school. His ranking is above the average a lot. Today the ranking seems to be banned because it will hurt students' feelings. But I think it is OK. After all, these rankings are in private. The teachers, parents and the students themselves know it. If the students don't talk about it, they will not know each other's ranking. It is more meaningful to see the ranking than the scores. Such as I don't think my son's English scores are very high, however, his ranking is high. That means to say the exam is difficult for everybody. So you can't judge it bad or good according to the scores. But the ranking will tell you everything. So I will know more about my son's study and know which part he shall study harder.
7 responses

• Garden Grove, California
8 Nov 16
yhes that does seem to make better sense to me too

• North Shore, New Zealand
8 Nov 16
Here rankings only given grade 6 and above...

• North Shore, New Zealand
8 Nov 16
@youless
yeah same. Oh you have a big boy... Lucky you

• Guangzhou, China
8 Nov 16
@amandajay
Time goes by so quickly. It seems that yesterday he was a baby but today he is already a big boy




• United States
8 Nov 16
At my school district, we didn't have the ranking system until high school. It is proportionate to one's grade point average which is GPA.

• North Shore, New Zealand
8 Nov 16
Btw... Happy for your child

• Philippines
8 Nov 16
Ranking is good as those children who are studying hard will get motivated. But children should also realize that ranking is not everything. Good manners and respect should be considered.