This was some bad American food!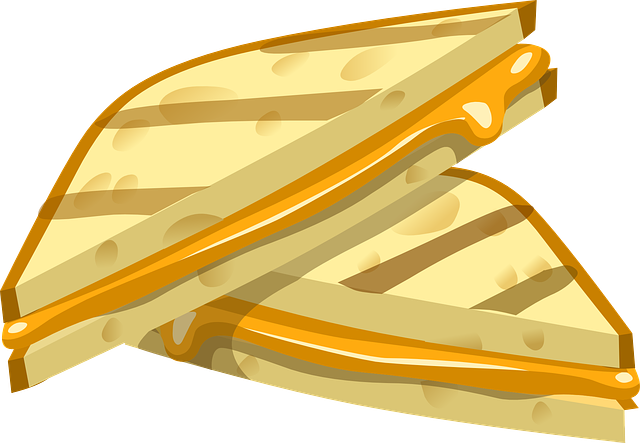 United States
November 11, 2016 12:58am CST
Standard American food does, anyway. At home I usually eat a mixture of Japanese and Mexican cuisine, with a little Russian and Thai mixed in. Good, clean ingredients, tasty seasonings, and really high quality soy sauce. Today I went with my partner and a friend to go looking for a van. I was going to be ferry driver for the rental car if they decided to buy it. We stopped for lunch on the way back. It was a standard American diner kind of restaurant, specializing in feeding truckers, and they had all the old favorites - chicken fried steak, fish and chips, burgers, breakfast all day, that kind of thing. I haven't had a really good grilled cheese sandwich in almost ten years so I opted for their Ultimate Grilled Cheese Sandwich. It had bacon and tomato in the sandwich and was served on Texas Toast. Seasoned fries on the side. I opted to put the tomato on the side, because I can't stand tomato in my grilled cheese. Wow, what a bad sandwich! The bacon was not done right, it wasn't properly crispy, and it tasted slightly off. The bread was toasted okay but wasn't Texas Toast. The "Seasoned Fries" just had salt and black pepper on them, and it was that cruddy black pepper that's been sitting in the shaker for who knows how long. Tasted nothing like the freshly cracked black pepper, straight out of the mill, that I'm used to. I guess I'm not entirely fair in saying that the American style food was at fault, but it was terribly prepared! It made me want to run back home to my spouse's excellent cooking. Two things are for sure: I'm not ever going back to TA Truck Stop and Restaurant, and I have a belly ache. What's your favorite way to make a grilled cheese sandwich?
3 responses

• Centralia, Missouri
11 Nov 16
It's hard, when you are used to good homemade food (no matter the style) then end up paying more money out for something that is just plain awful

• United States
11 Nov 16
Exactly! It's like "what? people actually exchange units of currency for this crap?"

• Centralia, Missouri
14 Nov 16
@Rohvannyn
exactly!!!! I like to go out to eat, but it's hard, and it's even harder to go to new places and risk paying for trash

• Centralia, Missouri
15 Nov 16
@Rohvannyn
good point, I forget to check stuff like that

• Prairieville, Louisiana
12 Apr 17
Sorry your truck stop grilled cheese was bad.

• Prairieville, Louisiana
12 Apr 17
It is national grilled cheese day.I will make one at home.